Single Honors History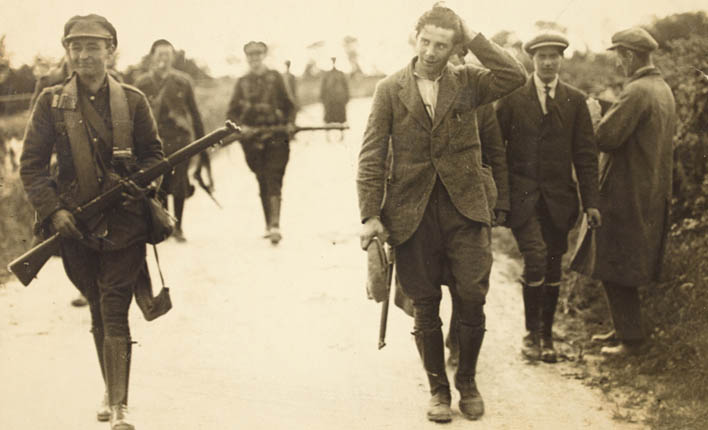 Study History for four years. It is possible to spend all or part of the second or third year at one of our partner institutions in other countries.
Is this course for me?
The single honors degree in history is designed for those who wish to study an extensive history programme.
Course Structure
The Single Honor History programme is of four-years duration.
In the first year all Junior Freshmen take two core modules, entitled Doing History and Interpreting History, both of which seek to introduce students to the sources, methodologies and arguments characteristic of the study of history. In addition, students are introduced to surveys of what are usually unfamiliar periods and topics, such as medieval and early modern Ireland, medieval and early modern Europe and aspects of non-European history.
In the second (Senior Freshman) year, modules cover what is often more familiar territory in modern Irish and European history, along with further options in medieval and early modern history for those who wish to pursue them. As in the Junior Freshman year students learn through a mixture of classroom-based lectures and tutorials, as well as through independent learning, preparing for classes and written work in our excellent library facilities.
At the third and fourth levels Sophister students follow a range of thematic and document-based Special Subjects, which reflect the expertise of staff. While Freshman modules consist of several lectures, there is a growing emphasis on seminars and discussion in the final two years. Several extended essays and other assessment work has to be produced by each student. In the fourth year a dissertation of 10,000 words represents the summit of historical training for the Single Honor students. Dissertation topics are chosen by students themselves in consultation with their allocated supervisors and students can explore issues outside the normal coverage of the programme.
Start Date: September 2019
Duration: 4 years
Features: Opportunities to study abroad
Modules offered in 2019-20
Freshman
Michaelmas
Hilary
Senior Freshman
You need to accumulate 60 ECTs in your Senior Fresh year. All Single Honors students undertake a year-long Group Project worth 10 ECTS
Single Honors students will take two survey modules in each term. Each of these modules is worth 10 ECTs, giving you 40 ECTs in total.
Single Honors students take two 5 ECT modules, one in each term:
There are three options:
Option 1: In this option, students choose one module in each term
Michaelmas Term: HIU23003 Imagining History or HHU22002 Humans and the Environment in Modern History
Hilary Term: HIU12030 The Hundred Years War or HHU13002 Gender, Culture and Society
Option 2:
Michaelmas Term: Economy of Ireland A
Hilary Term: Economy of Ireland B
Option 3:
Michaelmas Term: History of Political Thought A
Hilary Term: History of Political Thought B
Michaelmas
Hilary