Single Honours History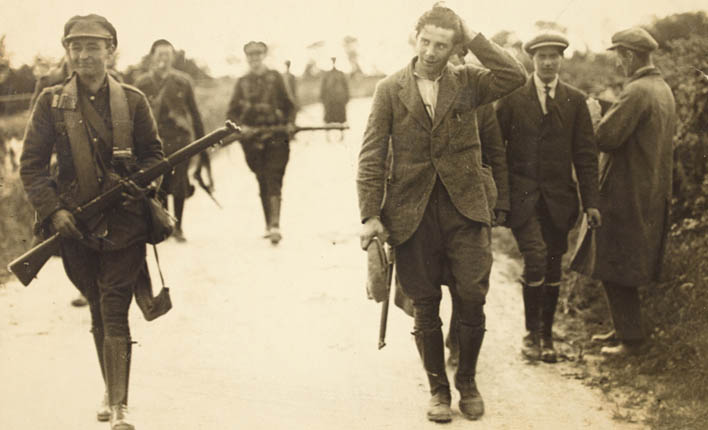 Study History for four years. It is possible to spend all or part of the second or third year at one of our partner institutions in other countries.
Is this course for me?
The single honors degree in history is designed for those who wish to study an extensive history programme.
Course Structure
The Single Honor History programme is of four-years duration.
In the first year all Junior Freshmen take two core modules, entitled Doing History and Interpreting History, both of which seek to introduce students to the sources, methodologies and arguments characteristic of the study of history. In addition, students are introduced to surveys of what are usually unfamiliar periods and topics, such as medieval and early modern Ireland, medieval and early modern Europe and aspects of non-European history.
In the second (Senior Freshman) year, modules cover what is often more familiar territory in modern Irish and European history, along with further options in medieval and early modern history for those who wish to pursue them. As in the Junior Freshman year students learn through a mixture of classroom-based lectures and tutorials, as well as through independent learning, preparing for classes and written work in our excellent library facilities.
At the third and fourth levels Sophister students follow a range of thematic and document-based Special Subjects, which reflect the expertise of staff. While Freshman modules consist of several lectures, there is a growing emphasis on seminars and discussion in the final two years. In the third year students do two five-credit modules of Researching History which delve into historiography and methodology of research. Across all modules each student will produce several essays and other assessment work. In the fourth year a dissertation of 10,000 words represents the summit of historical training for the Single Honor students. Dissertation topics are chosen by students themselves in consultation with their allocated supervisors and students can explore issues outside the normal coverage of the programme.
Start Date: September 2022
Duration: 4 years
Features: Opportunities to study abroad
Modules offered in 2022-23
Freshman (Year One)
Michaelmas
Hilary
HIU11002: Doing History: Interpretations (5 ECTS)
Senior Freshman (Year Two)
The following is the single honors route.
Michaelmas
Hilary
10 ECTS each semester to be taken from TEP electives
Students in Joint Honors (HPS) take between 20 and 40 ECTs in their senior freshman year, depending on their pathway choice.
Sophister Specialist (Years Three & Four)
JS Research Modules
List I, Year Long
Available to: all SS students except NMS; JS Single Honours Students
List II
Michaelmas term. Available to all JS students and to SS NMS students
Michaelmas Term. Available to SS Single Honours and Majors taking 60 ECTS in History
Hilary Term
Available to all JS students and to SS NMS students
Hilary Term
Single Honours and Majors taking 60 ECTS in History