HIU34531 German Empires at War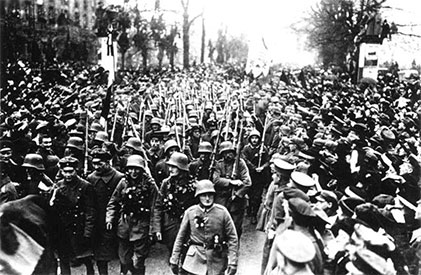 Germany played a primary role in causing the First and Second World Wars, which resulted in mass death and destruction that reshaped the global balance of power. In this module we examine Germany in its national, transnational, and imperial contexts, ultimately seeing the global story of the world wars through the perspectives of a key nation-state and its imperial hegemony.
Module Coordinator:
Duration:
Contact Hours:
Weighting:
Assessment:
We will interrogate historical continuities and changes about the world wars and the "interwar" era. Topics will range across the spectrum from high diplomacy to intimate family histories of everyday life. In addition to classic and cutting-edge scholarship, we will study a range of sources including battle plans, bureaucratic memoranda, diaries, and letters, all in English translation. We will end with a discussion of the post-1945 legacies for Germany and the globe.