Trinity Research Centre for Contemporary Irish History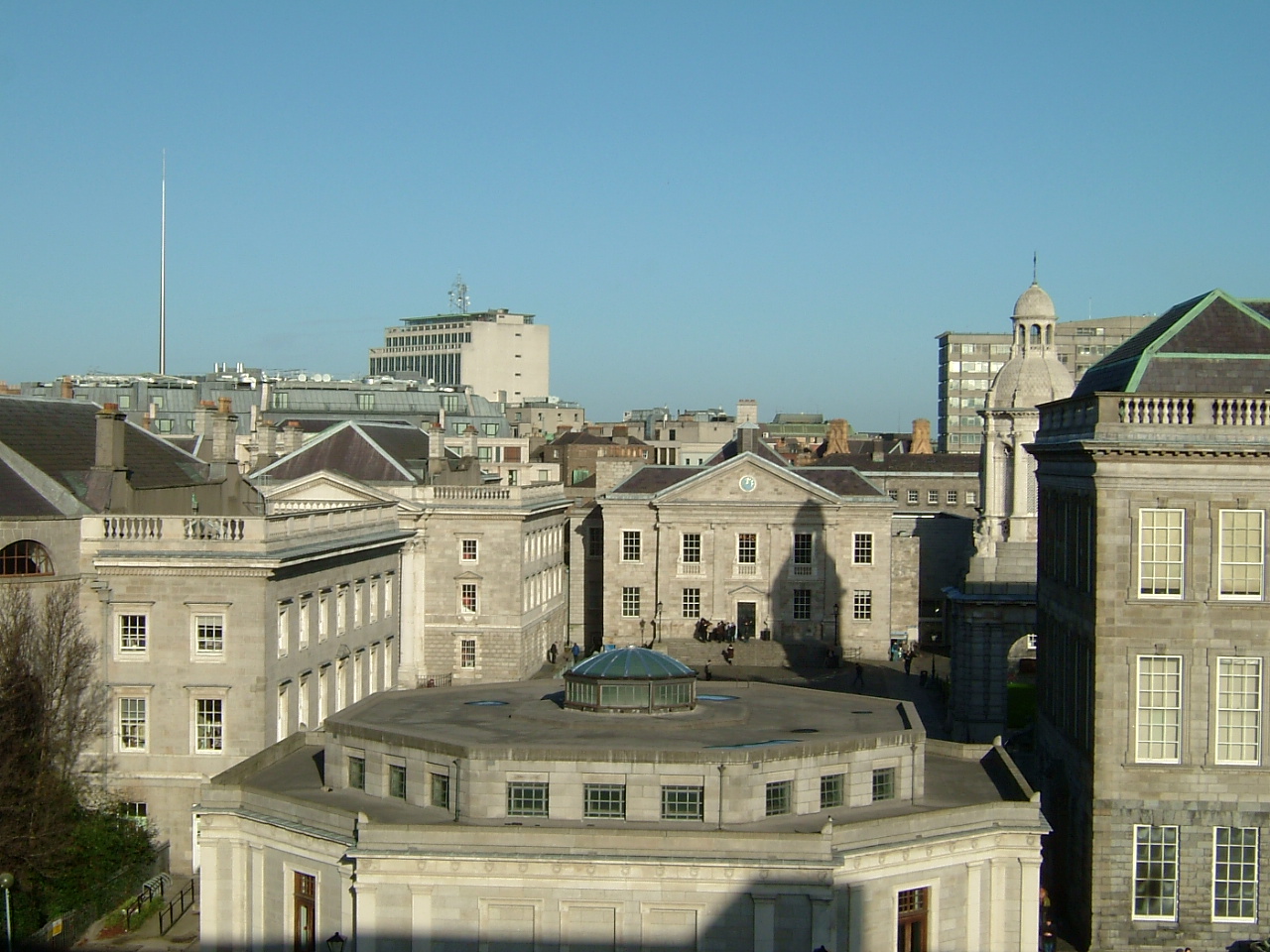 Director: Professor Eunan O'Halpin
8963473
Deputy Director: Dr Anne Dolan
The Trinity Research Centre for Contemporary Irish History promotes research in recent Irish history. Its postgraduate and post-doctoral researchers manage their discrete projects within a framework which facilitates dialogue and interaction with researchers in their own and in related disciplines inside and outside College, as well as the sharing of research tools. The Centre promotes the use of new approaches and technology in historical research. It also facilitates interdisciplinary approaches to research, and it has strong links with the Institute for International Integration Studies . Finally, through its weekly research seminar series and other events it brings together researchers with people with experience and recollections of historical processes and events under investigation.
Location
The Centre is located in rooms A6004-7 on the 6 th floor of the Arts Building , where postdoctoral fellows and Ph.D students are provided with study space and shared access to a Resource Room. The Centre also shares seminar room A6009.
Research Seminar
The weekly seminar, initiated in January 2001, is intended to act as a forum where those engaged in research in Contemporary Irish History can discuss their work with likeminded people. It is open to all willing to participate, including researchers visiting Dublin to use the National Library, the National Archives and other repositories.
Proposals for papers can be directed to any of the three convenors. These are: Dr Michael Kennedy (RIA), Dr Deirdre McMahon ( Mary Immaculate College , University of Limerick), and Professor Eunan O'Halpin (TCD).