Research Projects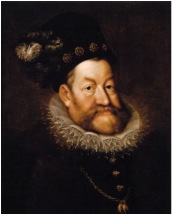 Religion and Memory: The 500th anniversary of the Reformation Marking the memory of the Reformation and exploring its legacy after 500 years.
The North Atlantic Fish Revolution: An Environmental History of the North Atlantic 1400-1700 (NorFish) The Fish Revolution was one of the first examples of the disrupting effects of globalization and climate change.
The Books of Survey and Distribution Project. A project to digitize the Quit Rent Office set of the Books of Survey and Distribution in the National Archives. The project is fundd by the Irish Manuscripts Commission and will develop a fully functional research website, integrating the Books and Survey and Distribution, the key textual source for land transfers in seventeenth-century Ireland, with the cartographic and textual material from the Down Survey (available at http://downsurvey.tcd.ie). The project team will provide transcribed text of the Quit Rent Office set of the Books of Survey and Distribution, with indexes, for subsequent publication in four volumes by the IMC, edited by Micheal O Siochru and David Brown.
Religion and Violence in France 1600-2000. This project brings together scholars of the 16th century, the Revolutionary period and 20th century France to explore the relationship between religious conflict and political violence in France from the Wars of Religion to the present day.
Making War, Mapping Europe - This HERA-funded international collaborative research project analyses militarised cultural encounters between Europe and its borderlands from the Revolutionary Wars of the late 18th century to the First World War. It examines the experiences of war and military expedition as one of the most significant forms of mass cross-cultural contacts in the pre-modern period and assesses the impact these encounters had on the society of their respective home country. This project asks how military cultural encounters helped to shape collective perceptions of 'the self', 'the other', of Europe and of its borders in the period between 1792 and 1920? The project team involves researchers from Germany (Freie Universität Berlin), Ireland (Trinity College Dublin) and the United Kingdom (Universities of York and Swansea).
Oliver Cromwell's Letters and Papers - A project instigated by Oxford University Press to produce a new five-volume edition of Oliver Cromwell's letters and papers
Revolution, Revival and Reaction: The Culture and Politics in Revolutionary and Napoleonic France - By tracing the experience of a generation across the Revolutionary and Napoleonic years, this project seeks to analyse the nature of the Revolutionary rupture at its most radical and to understand the limits of cultural change in a time of Revolution.
The Down Survey of Ireland - This project has created a consolidated digital atlas of the 1650s 'Down Survey of Ireland' by overlaying all extant Down Survey maps and related cartographic material onto an Ordnance Survey 1:25,000 base.
Sight, Sin and Sexuality in Early Modern France - This project considers the efforts of French-speaking Reformed or Calvinist churches to reform personal appearance during the sixteenth and seventeenth centuries.