Joint Honours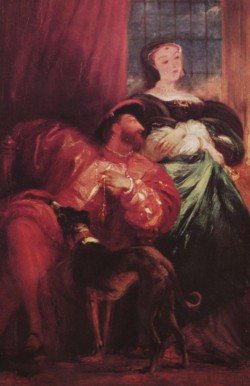 The Joint Honours programme in history deals with various periods of Irish, European, American, and world history, ranging from the Middle Ages to the present day.
In the first year of study students take a methodological module on 'Doing History' in each term; they also have a choice of several 10 ECTS modules on the Middle Ages in the first term and on the early modern period in the second. In the second year students take modules on the modern period. They have a choice of several pathways, and if they choose a History Major they also participate in a group project. As in the Junior Freshman, so in the senior Freshman year students learn through a mixture of classroom-based lectures and tutorials, as well as through independent learning, preparing for classes and written work in our excellent library facilities. Specifics of the module offerings can be seen on our Joint Honours Pathway chart.
In the third year, where there is a growing emphasis on seminar discussion, students choose a 'List 2' module each term from a wide list that may change from year to year. A sample list is below. They also take a two-semester sequence 'Researching History' that treats historiography and methodology.
For those who decide to take the final year in History, the programme includes a pair of List 1 modules, which together run all year and include an intensive discussion of primary sources. They also take two further List 2 modules and write a Dissertation based on a critical survey of original sources.
It is possible to spend all or part of the second or third year at one of our partner institutions in other countries. Results from these universities are recognised as part of your TCD degree - so spending time abroad does not lengthen the times needed to obtain a degree. For further details, see the links for Outgoing Erasmus Students and Outgoing Non-EU Exchange Students on the International section of our website.
List I, Year Long
Available to: all SS students except NMS; JS Single Honours Students
List II
Michaelmas term. Available to all JS students and to SS NMS students
Michaelmas Term. Available to SS Single Honours and Majors taking 60 ECTS in History
Hilary Term
Available to all JS students and to SS NMS students
Hilary Term
Single Honours and Majors taking 60 ECTS in History
List III.
Available to JS History Majors taking 40 ECTS in History
Michaelmas term