HIU34035-36 Empire and Environment in Russia from Peter I to Gorbachev I and II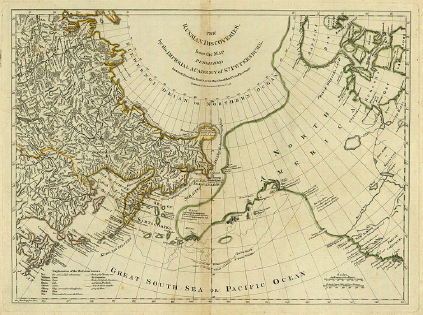 This module explores the relationship between empire and environment in Russia from the reign of Peter I until the end of the Soviet period. How did imperial expansion and imperial rule transform livelihoods and physical environments in the multiethnic space of the Russian Empire? How did Soviet ideas and practices of resource use build upon or diverge from imperial repertoires? And how can the annexation of Crimea, the war in Donbass and Russia's large-scale invasion of Ukraine in 2022 be situated in larger histories of empire and environment?
Module Coordinator:
Duration:
Contact Hours:
Weighting:
Assessment:

Michaelmas term source analysis 40%, essay 60%; Hilary term essay 50%, exam 50%.
We will study how political, social and environmental developments interacted in Eurasia over the past three hundred years. Using translated primary sources, we will follow explorers, hunters and animals through the spaces of the expanding Russian Empire; we will examine how the extraction of resources and the construction of infrastructure served the interests of social elites and transformed local environments; and we will look at how the population of the Russian Empire and the Soviet Union enacted and responded to changes in their environment. Topics include the Russian conquest of the Far East, Crimea and Central Asia; hunting and extinction; natural resources during the 1917 Russian Revolution; the famine in Ukraine and Kazakhstan during the early 1930s; the exploitation of labour and nature in the GULAG; the Virgin Land Campaign; Cold War environmental diplomacy; environmental disaster and the end of the Soviet Union (Chernobyl, Aral Sea).