WSU34030: Sex and the City: Twentieth-Century Urban Queer History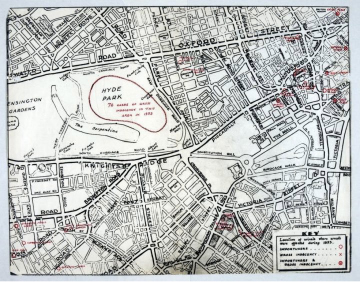 This module combines urban history and the history of sexuality to explore how cities supported queer communities and queer identities in the twentieth century. We will draw on case studies, including London, New York, Bangkok, Moscow, and Dublin, to examine how the built environment, politics, culture, demographics, and migration all affected people's experiences of the city, and the possibilities that the city held.
Module Coordinator:
Duration:
Contact Hours:
Weighting:
Assessment:

1) either an essay or a written account of a walking tour that the student has devised (40%), and 2) an essay (60%).
The module combines theoretical approaches to the urban landscape, sexuality, gender, imperialism, and class, with accounts of life in the various cities. By taking a comparative approach, and considering cities on different continents, we will examine the idea of a universal queer identity and consider what conditions informed community and identity formation. Students will therefore gain knowledge of the histories of specific cities underpinned by theories from queer urban history. Sources for the class will include academic texts, archives, films, and walking tours/ maps.