HIU34520: Writing the Enlightenment: Cultural Change in 18th century Europe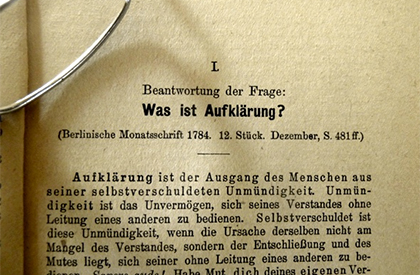 In 1783, the influential Berlin magazine, the Berlinische Monatsschrift, asked its readers the question: 'What is Enlightenment?' Two and a half centuries later, the debate that question prompted continues.
Module Coordinator:
Duration:
Contact Hours:
Weighting:
Assessment:

100% coursework (2 essays 40% and 60%)
If historians generally agree that Europe experienced far-reaching intellectual and cultural change during the eighteenth century, they rarely agree about the nature of that change or how to interpret it. This module introduces students to some of the major interpretations of, debates about, and approaches to the history of the Enlightenment in eighteenth-century Britain, France, Germany and Italy. It asks students to engage with original sources (in English), alongside the historiography of the Enlightenment, and to come up with their own responses to that still troubling question.