HI2301 History: Concepts and Methods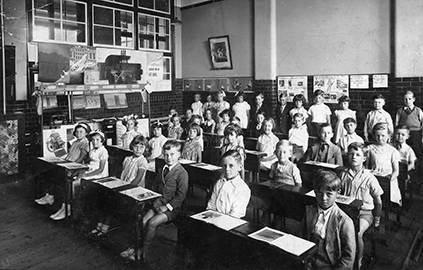 This is a course that proposes to take an historical approach to the difficult but fascinating subject of Historiography. Its aim is to provide students with a survey of the principal movements and debates which have shaped historical research and writing over the past eighty years or so.
Module Coordinator:
Duration:
Contact Hours:

nine one-hour lectures and three two-hour workshops over the course of the term

Weighting:
Assessment:
Though the approach will be largely chronological, a principal aim of the course is to introduce students at once to the major theoretical and methodological problems which continue to confront historians in their everyday work, and to present them with the opportunity of examining some of the classic texts of modern historical writing.
Students will be introduced to major conceptual and methodological approaches, and some of the problems which confront historians in their everyday work, and will be given the opportunity to examine some of the classic texts of modern historical writing.
Historical construction takes place in several stages from the initial selection and examination of sources to the production of a final interpretation. And each of these stages raises its own methodological and philosophical problems
What sources should the historian use?
What sort of evidence is convincing?
Which documents should be read, and how many?
How are previous interpretations and perspectives to be weighed ?
Which interpretative concepts work best ?
Which subjects are worth investigating in the first place, and on what ground is this selection and that approach based?
Can history writing be objective?
Should the writer even try to be free of value judgement?
Can historians erase their own assumptions, social attitudes and prejudices before beginning this series of intricate tasks? Or should they frankly declare them and use them overtly in their historical interpretations and arguments?
It is to explore such questions about how historians have tried to write history that this module has been designed. By introducing students to the wide variety of perspectives, methods and concepts by which historians have actually approached the task of making sense of the past, it seeks to provide practical and usable answers to the theoretical problems inherent in History as a form of knowledge
Learning Outcomes:
On successful completion of this module students should be able to:
order the main developments in historical theory and practice in Europe and North America in the twentieth and early twenty-first century.
assess the significance of the major trends in modern historiography.
evaluate the critical turning points in historiographical theory and practice.
engage critically with the most influential books and articles pertaining to the subject.
present a coherent summary and assessment of the historical debates and controversies relating to the subject.
demonstrate a continuing engagement with the latest developments and outstanding problems in the interpretation of the subject.
present a comparative assessment and evaluation of contributions to the wider debates on historical method and philosophy
demonstrate a written mastery of a range of general issues raised by recent theoretical challenges to the status and value of history writing