Fascism, 1914-Present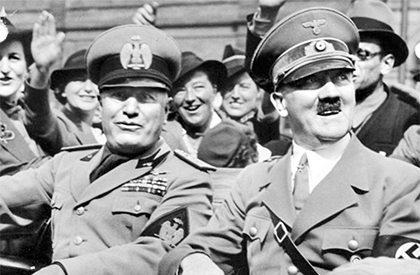 This module surveys one of history's most infamous sociopolitical movements. Born in reaction to the First World War, and helping to cause the Second World War, Fascism is essential to understanding the age of extremes in the 20th century.  
Module Coordinator:
Duration:
Contact Hours:
Weighting:
Assessment:

40% essay, 60% examination
We will examine the key comparison of Mussolini's Italy and Hitler's Germany, as well as a spectrum of other fascist movements. We will study the phenomenon through the latest contemporary scholarship as well as primary sources (in English translation) that include public manifestos, secret memoranda, letters, and diaries. We will study theoretical approaches to understand Fascism historically, also reflecting upon its legacies for the contemporary world.