HIU11001 Doing History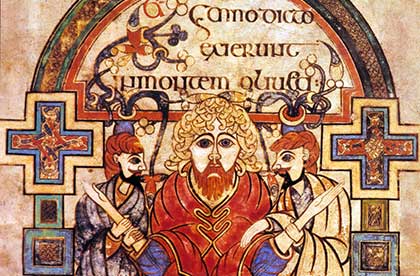 This module will introduce you to the sources that historians use in trying to reconstruct the past.
Module Coordinator:
Duration:
Contact Hours:

1 hr lecture per week and 6 tutorials over the course of the term 

Weighting:
These 'primary' sources include written documents, and you will work with a variety of texts – from official archives to legal documents and from personal memoirs to annals and chronicles. But historians also use other sources – for example, archaeological remains and our architectural heritage, and visual art and literature – and you will learn how they can help us to fill in the picture. You will also get the opportunity to engage with these sources in some of the great national repositories located on our doorstep, such as Trinity's own Long Room, Ireland's National Museum, National Gallery, National Library, and National Archives.
When historians use these primary sources to piece together the past, they produce 'secondary' sources – the books and articles with which you are already familiar. But these are not 'the truth'. They are a version of the past as interpreted by men and women who, no matter how hard they try, cannot but be affected by their own experiences and preconceptions. And so this module will also introduce you to some central issues in historiography – the writing of history – in order to enrich your experience in the reading of history throughout your Trinity years.
Learning Outcomes:
On successful completion of this module students should be able to:
Understand the difference between primary and secondary sources, and between difference kinds of primary sources (narrative sources, record sources, maps, visual art, archaeological artefacts, architectural heritage, etc), and be able to use them
Understand how to make effective use of the history resources of Trinity College Library
Understand how to cite books and articles in footnotes and in a bibliography