HIU12021 Religion and Society, c.1095-c.1517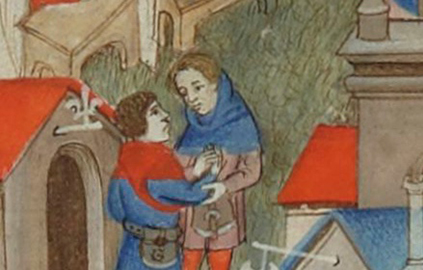 At the beginning of the twelfth century western Christendom had a new optimism: a commercial and urban boom, new religious orders, new church buildings, the codification of religious law, a flourishing of religious art, a movement to "recover" the Holy Land.
Module Coordinator:
Duration:
Contact Hours:

2 lectures per week and 6 tutorials over the course of the term

Weighting:
Assessment:

20% essay, 80% examination
Between 1250 and 1500 war, plague and religious dissent had a profound impact on European life. This module offers a thematic survey of religious practices and the impact of religion on society more generally in the central and later medieval west, where everyday life was carried on to a soundtrack of church bells and sermons, but where the culture allowed for a surprising amount of diversity of belief and practice as well. Lectures and tutorials focus on the practice and impact of religion in medieval society, on social structures (such as family and community) and on relations with other cultures.