HIU34534: Green against Green: The Civil War 1922-23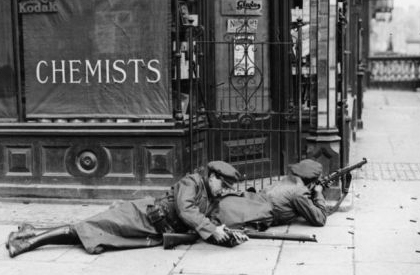 The Irish Civil War lasted less than a year, but its impact is still felt almost a century later. This module explores the course, politics and memory of that conflict.  
Module Coordinator:
Duration:
Contact Hours:
Weighting:
Assessment:
Among the questions examined will be the reasons why the Irish revolutionary movement split over the Treaty, the role played by British imperial and military power in the conflict, whether partition was a key factor and if the Civil War represented a 'counter-revolution' or a battle between 'democrats and dictators.' How both sides sought to represent themselves, what type of people supported them and why ultimately the Free State won the military contest will form areas of discussion, as will how the war impacted on everyday life and on sections of the population not necessarily aligned with either side. The importance of class, gender and regional identity to allegiance will be examined. How the Civil War was commemorated, why it remains divisive and how it is represented in popular culture today will also be explored.