HIU34548 Science in the Middle Ages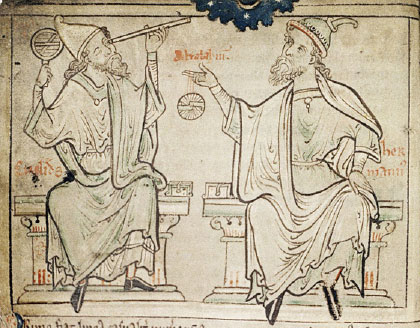 Contrary to its reputation as a pre-scientific age mired in 'superstition', the European Middle Ages were a period during which the systematic study of natural phenomena and its cultivation via individual scientific disciplines—such as astronomy and medicine—formed an integral part of education and intellectual culture. Moreover, the content of these disciplines as well as the methods used in them changed profoundly over time, owing both to external influences (e.g., Arabic-to-Latin translations of scientific works) and developments internal to the Latin Christian world.
Module Coordinator:
Duration:
Contact Hours:
Weighting:
Assessment:

100% coursework (2 essays 40% and 60%)
This module will offer a thematic introduction to scientific thought and practice in Latin Europe between the sixth and sixteenth centuries. It will consider a broad spectrum of scientific writings to trace the different ways in which medieval Europeans studied and understood the natural world. There will also be opportunities to explore questions such as: the role of scientific disciplines in medieval education; the practical applications of scientific knowledge; transfers and adaptations of knowledge between different languages and cultures; the role of science in wider cultural and political contexts; and the significance of the medieval heritage for the development of science in later periods. The module will progress according to three broad chronological blocks: (i) early medieval foundations; (ii) the period of knowledge transfer from the Islamic world (1000–1200); (iii) the age of universities (1200–1500).