HI3435 Conflict in the Age of O'Connell, 1745-1847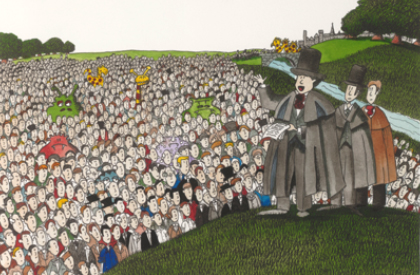 Daniel O'Connell was born at the outbreak of the American Revolution and died during the worst year of the Great Irish Famine and for four decades he dominated Irish politics, making a significant contribution to British politics, and influencing debates on slavery in Europe and in the United States.
Module Coordinator:

Professor Patrick Geoghegan

Duration:
Contact Hours:
Weighting:
Assessment:

40% essay, 60% examination
This module assesses his contribution to national and international politics, situating his career within the context of the time and the controversies which shaped the debates of the time. Events covered include the winning of legislative independence in 1782 (creating the 'only period of Irish history' according to O'Connell), the 1798 Rebellion (during which time O'Connell was a United Irishman and narrowly avoided arrest), the Act of Union (prompting O'Connell's maiden political speech), and Emmet's Rebellion (which O'Connell denounced), all the way through to the O'Connell's major campaigns, as well as exploring some of the controversies about O'Connell's private life and the various financial and other allegations which were made during his career. The module will explore the campaign for civil and political rights in the 1820s, the winning of Emancipation, and the struggle for Repeal culminating in the monster meetings of the 1840s, as well as the crusade against slavery internationally. Using primary documents, and a mixture of class debates and discussions, the module will engage with some of the central questions about the making of modern Ireland.