HIU34525: The Elizabethan Renaissance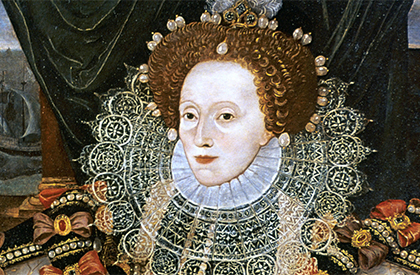 Often regarded in retrospect as a golden age of stability and order, it was uncritically assumed that the reign of Elizabeth enjoyed remarkably favourable conditions that allowed such cultural achievements naturally to occur. But, in contrast to this roseate view, recent scholarship has revealed that the reign of Elizabeth was in reality a period of great change, conflict and anxiety.  
Module Coordinator:
Duration:
Contact Hours:
Weighting:
Assessment:

100% coursework (2 essays 40% and 60%)
Acute political uncertainties surrounding the rule of an unmarried female monarch combined with profound religious and ideological conflicts and chronic underlying economic and social challenges. And it is now apparent that the astounding accomplishments of the late Elizabethan period were the products not of a splendidly stable era, but of a series of uncertainties, anxieties, conflicts and failures which forced the most sensitive of Elizabethan minds into a radical re-thinking and reimagining of the significance of their times.
This course will explore the extent of the Elizabethan achievement in several fields: political, religious and cultural. But it will also investigate the great tensions underlying the Elizabethans' aspirations. It will adopt a comparative approach, assessing political, ideological and cultural developments in England in relation to similar trends in Continental Europe. And by these means it will attempt to reach an understanding of how, over such a brief period, England became at one and the same time the locus of the release of so much creative and imaginative energy and also of so much violent and destructive force.