HIU34549: The American Civil War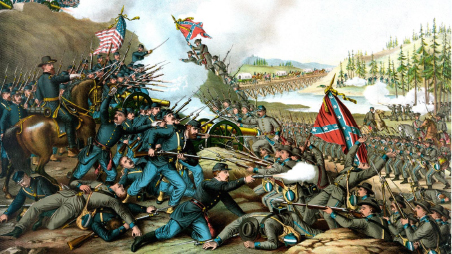 Mark Twain suggested that the American Civil War 'uprooted institutions that were centuries old, changed the politics of a people, transformed the social life of half the country, and wrought so profoundly upon the entire national character that the influence cannot be measured short of two or three generations'.
Module Coordinator:

Professor Patrick Geoghegan

Duration:
Contact Hours:
Weighting:
Assessment:

essay 40% and take-home exam 60%
One of the bloodiest and most influential wars in American history, the influence and impact of the civil war is still being assessed today. Taking a different theme each week, this module examines the causes, course and consequences of the conflict. Areas covered include the military campaigns, political leadership on both sides, the role of women, international views of the conflict, slavery and the involvement of African Americans, as well as later attempts to reimagine and reinvent what the war was about. The module will be taught using a mixture of discussions, presentations and debates.