HIU34529: The Republic of Ireland and the Sixties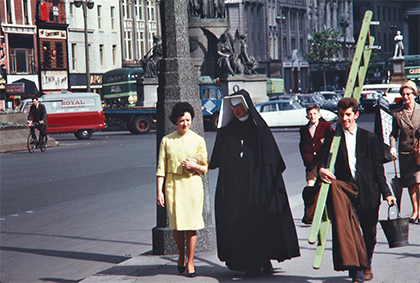 The sixties (or long 1960s) has a reputation as a dynamic and vibrant period in which cultural, social and political norms were challenged around the world. This module examines the experience of the Republic of Ireland, a state which had previously prized economic isolation and cultural preservation but in this period was increasingly aligning with modern industrialised societies.
Module Coordinator:
Duration:
Contact Hours:
Weighting:
Assessment:
With a large rural base, a protected economy and a long history of emigration, Ireland had often failed to follow prevailing European patterns of economic and social development, and indeed had no experience of the economic miracles experienced in many post-war societies. In the early sixties, however, economic growth and planning became the central focus of Irish governments, heralding a new national project that involved opening up the economy, courting foreign capital and applying for membership of the European Economic Community. This society entered into a period of accelerated modernisation, and economic, social and cultural changes were increasingly internationalist in orientation. By analysing Irish society through a number of different lenses, including popular culture, religion, migration, protest and welfare, this course identifies changes and continuities in institutions, ideas and the lived experience of Irish people. Consideration will be given to the way in which gender, class and location affected this experience, while developments in Ireland will be placed in transnational and international contexts. Most importantly in this module we will analyse how historians have assessed both the sixties and the Irish experience.