HIU34043-44 From Kingdom to Colony: Ireland in the Twelfth Century I and II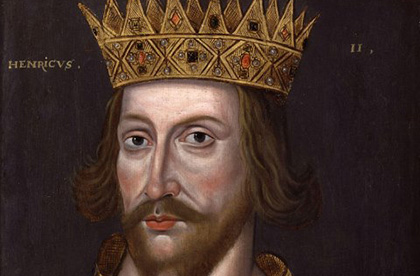 Nothing that had happened in Ireland before compared with the transformation that occurred in the twelfth century. Ireland had never been conquered by Rome, had voluntarily embraced Christianity in the fifth century, and had been largely successful in withstanding the Viking incursions. But in the twelfth century it was conquered by the Anglo-Norman king of England and forcibly introduced to the feudal world of Henry II's Angevin Empire.
Module Coordinator:
Duration:
Contact Hours:
Weighting:
Assessment:

Michaelmas term source analysis 40%, essay 60%; Hilary term essay 50%, exam 50%.
Irish kingship had been evolving into something close to a monarchy since the days of Brian Boru, but when Henry made himself lord of Ireland the ancient high-kingship rapidly went into abeyance and its provincial kings found themselves trying instead to fend off expropriation and conquest.
This module examines Ireland's twelfth-century transformation. What was Ireland like on the eve of Anglo-Norman intervention? How was power exercised? What kings and dynasties dominated? Was it cut off from the European mainstream or an integral part of it? What forces combined to facilitate Anglo-Norman involvement? Did the Irish embrace or reject the lordship of the English crown? Was a conquest inevitable? How traumatic was it? What was the physical imprint of Anglo-Norman colonization on the landscape of Ireland? And what has been the lasting legacy of the conquest?