HIU12029 Ireland in the 20th Century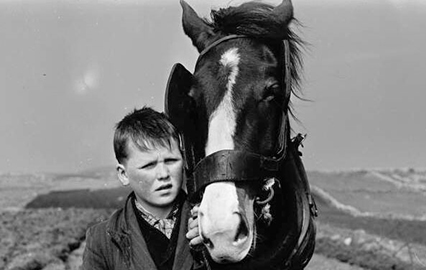 Drawing on aspects of political, social, economic and cultural history, this module will consider the nature of Ireland's twentieth century and the forces that shaped it.
Module Coordinator:
Duration:
Contact Hours:

2 lectures per week, 6 tutorials

Weighting:
Assessment:

20% essay, 80% examination
While this module will analyse the political changes that shaped the century from Home Rule and Unionism to revolution and independence, from dominion to republic, from self-rule to direct rule, from 'ourselves alone' to the EEC, it will also question the emphasis historians of the century have placed on the centrality of the political narrative.  Throughout, the module will consider how methodologies from social, economic and cultural history raise significant challenges for the traditional study of Ireland's twentieth century north and south.
By examining a wide range of sources and by considering a diverse range of experiences of Ireland's twentieth century, this module will introduce students to the ways in which the historiography of twentieth century Ireland is changing and how it might continue to change.  Placing the Irish twentieth century in a variety of broader contexts the module will also question certainties about Irish insularity and challenge assumptions that have taken Irish exceptionalism for granted.
Learning Outcomes:
On successful completion of this module students should be able to:
Outline chronologically and explain key developments in the history of Ireland during the twentieth century
Assess the impact of these developments on Ireland
Search for, and critically appraise, relevant literature
Undertake an extended analysis of select contemporary sources
Communicate analysis and argument in written and verbal format