HIU12003 Imagining History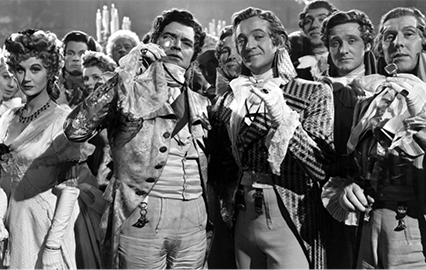 Most people, most of the time, never encounter the past through academic history books. Instead the past confronts them in images and interpretations that appear everywhere from museums to advertisements, movies to monuments.
Module Coordinator:
Duration:
Contact Hours:

7 one-hour lectures, 4 two-hour workshops, 3 two-hour film screenings over the course of the term

Weighting:
Assessment:
The imagining of history is such a prominent trend in popular culture that students need to be equipped to deconstruct representations of the past and to interrogate their own working assumptions about history imbibed from film and literature. This module explores three examples of how historical events and themes have been imagined in the world outside of professional historical scholarship. Students will examine how these subjects have been 'brought to life' in film and literature. Students will also have the opportunity to consider wider questions and problems which link together the three subjects addressed in the module. This is not a module designed to test the accuracy, in a narrow sense, of 'historical fiction' in literature and film. The aim is rather to enable students to examine the ways in which the past has been presented, interpreted and re-interpreted in various genres; to uncover the assumptions or agendas that shaped creative decisions and the responses of audiences to genuinely popular representations of the past; and to reflect critically upon the qualities that make for a great work of historical imagination or reconstruction, qualities which cannot easily be replicated by the conventional methods of historical inquiry.
Learning Outcomes:
On successful completion of this module students should be able to:
Discuss the manner in which selected historical episodes and themes have been depicted in cinema and fiction
Complete analytical reviews of both historical fiction and film
Undertake a comparative assessment of historical representation in film and/or fiction
Demonstrate an understanding of some key questions relating to the imagining of history in fictional works