HIU23024 Europe c.1500-1800: Power and Culture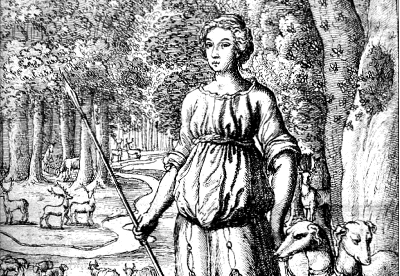 This module explores the political and cultural history of Europe during the early modern period. It analyses the efforts of reformers to revive their churches and societies during the sixteenth century.
Module Coordinator:
Duration:
Contact Hours:

2 lectures per week and 6 tutorials over the course of the term

Weighting:
Assessment:

20% essay, 80% examination
It then examines the legacy of these reform movements, and considers how cultural divisions as well as competition for power led to prolonged periods of conflict within states and between states during the sixteenth and seventeenth centuries. This module then charts the emergence during the eighteenth century of new ways of thinking about private life and popular culture and of new ideas about science, society and the self of the Enlightenment. Finally, it explores how these ideas contributed to political crisis following the French Revolution.
Learning Outcomes:
On successful completion of this module students should be able to:
Outline chronologically key events and developments in the history of early-modern Europe
Assess the causes, consequences and impact of these developments
Discuss the core features of European society during the early modern period
Analyse the impact of different aspects of political, social and cultural development on early-modern Europe
Undertake a basic analysis and evaluation of selected primary sources in translation relating to this period of European history
Present and discuss in written and oral format analysis of key questions relating to the history of Europe during the early modern period.