HIU34557: Cultures of Violence in the Reformation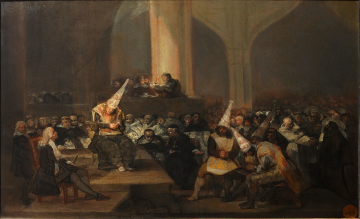 The breakdown of religious uniformity in sixteenth-century Europe introduced profound challenges to political authority and social cohesion. In the search for truth and harmony, many states and ordinary Europeans displayed what they regarded as an entirely moral hatred towards purveyors of lies. This extended from violent speech into violent action, with violence sometimes deployed as a purifying ritual in defence of truth.
Module Coordinator:
Duration:
Contact Hours:
Weighting:
Assessment:
This module will consider the violent character and consequences of the Reformation in different European societies and in the context of early European imperialism. This will include the study of violent language in speech and print, heresy trials, cults of martyrdom, iconoclasm, the destruction of sites of worship, book-burnings, religious riots, ritual violence, pogroms, and forced exiles. We will consider violent language and behaviour not only between rival Christian communities but also towards Jewish, Muslim, and other communities. We will analyse the role of violence in pursuit of moral and social renewal through disciplinary institutions introduced during the Reformation. We will also analyse violence against women in the context of enhanced patriarchal authority during the Reformation period.