RUU44092 The History of Everyday Life in Communist Eastern Europe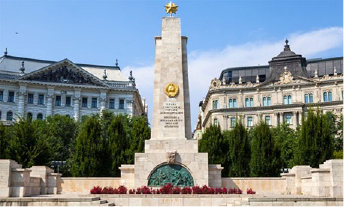 The module explores various aspects of the history of everyday life in Communist Eastern Europe from the establishment of the Soviet Union until the disintegration of the Soviet bloc. The topics to be discussed include sexuality, family and gender relations, consumption, alcohol and drug abuse, leisure, popular culture and music, as well as the effect of the Soviet project on the formation of and representation of identities. The module reflects on these themes from a comparative perspective using examples from the Soviet Union and from the countries of the Soviet bloc in Eastern Europe.
Module Coordinator:
Duration:
Contact Hours:
Weighting:
Assessment:

source commentary (20%), essay (80%)
Ideas considered will, however, be related to their broader political and social context (in this case, particularly as they pertain to the history of American racism, the struggle for African American equality and the history of American immigration). Topics considered will include: scientific racism; the 'melting pot' ideal; cultural pluralism; African American civil rights; Black Power; and multiculturalism. While some secondary texts will be discussed, the primary readings will be works by American intellectuals who shaped debate on these issues. Figures studied include W.E.B. Du Bois, Randolph Bourne, Margaret Mead, Gunnar Myrdal, Daniel Patrick Moynihan, Ralph Ellison and Richard Rodriguez.