HIU34528: Empire, Community, and Culture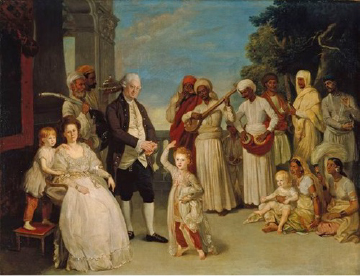 During the course of the eighteenth century Britain lost one empire and began to acquire another. For most of that century the centre of gravity of the empire had been transatlantic, but even after the break-away of Thirteen Colonies, a diverse American empire remained in British hands – from trading outposts in Hudson's Bay or French-speaking settlements in Canada to the sugar-rich West Indian islands with their slave plantation economies.
Module Coordinator:
Duration:
Contact Hours:
Weighting:
Assessment:
On the other side of the world, entirely new stories were unfolding. Much of the Indian subcontinent was coming under the sway an immensely powerful trading corporation, the English East India Company. By century's end, British exploration had led to encounters with a host of Pacific peoples, while the British presence in the African continent was expanding beyond an assortment of forts and trading posts. This module will look at some of the crucial questions concerning the history of the British Empire in this turbulent century from national identities to gender relations, from slavery to piracy. A sense of the sheer scope and diversity of empire will be conveyed. But above all the module will focus on how empire impacted not only upon the British but upon the many peoples they encountered.