HIU12027 Imperialism to Globalism: Europe and the World 1860-1970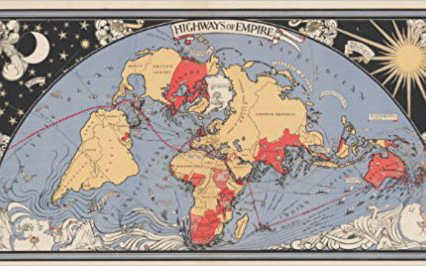 Global integration is not only a fact of modern life, but of modern history writing. The interconnectedness of distant societies and states, and powerful forces making for social, cultural and economic interaction have prompted significant scholarly assessment.
Module Coordinators:

Dr Robert Armstrong & Dr Isabella Jackson

Duration:
Contact Hours:

2 lectures per week and 6 seminars over the course of the term

Weighting:
Assessment:

20% essay, 80% examination
This module investigates some of the events and processes which have led to a more integrated world order between the mid-nineteenth century and the later twentieth century. For most of that period much of the world was carved up between a number of inter-continental empires centred in Europe. How those empires grew, exerted control and in due course retreated will be the particular focus of the module. But other processes, too, will be considered, as will be the evolution of such ideologies as imperialism or Communism and whether such ideologies impacted upon changing global power relationships. The module is designed on a comparative model, though course reading will be provided in English, and while broadly chronological in approach will focus on a wide range of themes in cultural, economic and political history.
Learning Outcomes:
On successful completion of this module students should be able to:
Outline chronologically and explain key developments in global and imperial history during the late nineteenth and twentieth centuries
Assess the impact of developments which leave led to a more integrated world order since 1860
Discuss the core aspects of the imperial order of the late nineteenth and twentieth centuries
Analyse the impact of different aspects of intercontinental cultural, economic and political changes
Undertake a basic analysis and evaluation of selected primary sources relating to aspects of global history
Present and discuss in written and oral format analysis of key questions relating to modern global and imperial history