The Cult of Saints in the First Millennium: from Ireland to Iran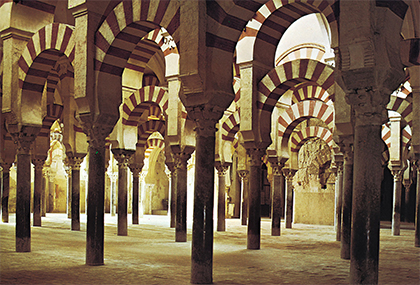 How did the belief that a select group of dead people might wield otherworldly power over the living – something with no direct precedents in the ancient world – suddenly come to transform religious and political thought in the final years of the Roman Empire, and play such a dominant role in the societies and cultures that grew out of it?  
Module Coordinator:
Duration:
Contact Hours:
Weighting:
Assessment:

40% essay, 60% examination
Sweeping across the map of first-millennium Europe, North Africa and the Near East, we will investigate through an array of contemporary sources the diverse ways in which the communities of the post-Roman world promoted, performed, and orientated their lives around the cults of 'the very special dead.' The module follows a bipartite structure. In Michaelmas, the focus is broadly chronological and geographical. Each week we will follow case studies of particular regional cults of the second to eleventh centuries, via the literature produced by the men and women at their centre –from Alexandria to Armagh, from imperial Carthage to Muslim Córdoba. In Hilary the approach is thematic: students will be encouraged to think comparatively across the first millennium about the performance and practice of cult (e.g. the role of relics, pilgrimage, liturgy, art and architecture, and literary composition) and the tensions and ambiguities within them (such as those surrounding gender, 'high' and 'low' culture, the place of angels, or affinities with practices in Judaism and Islam). Throughout the module the use of primary sources is intensive and eclectic, ranging from women's prison diaries, to poems, to forged gospels, all in modern translations from their Latin, Greek, Syriac, Armenian, Georgian, Coptic, Old Irish and Old English originals.