Trinity Development & Alumni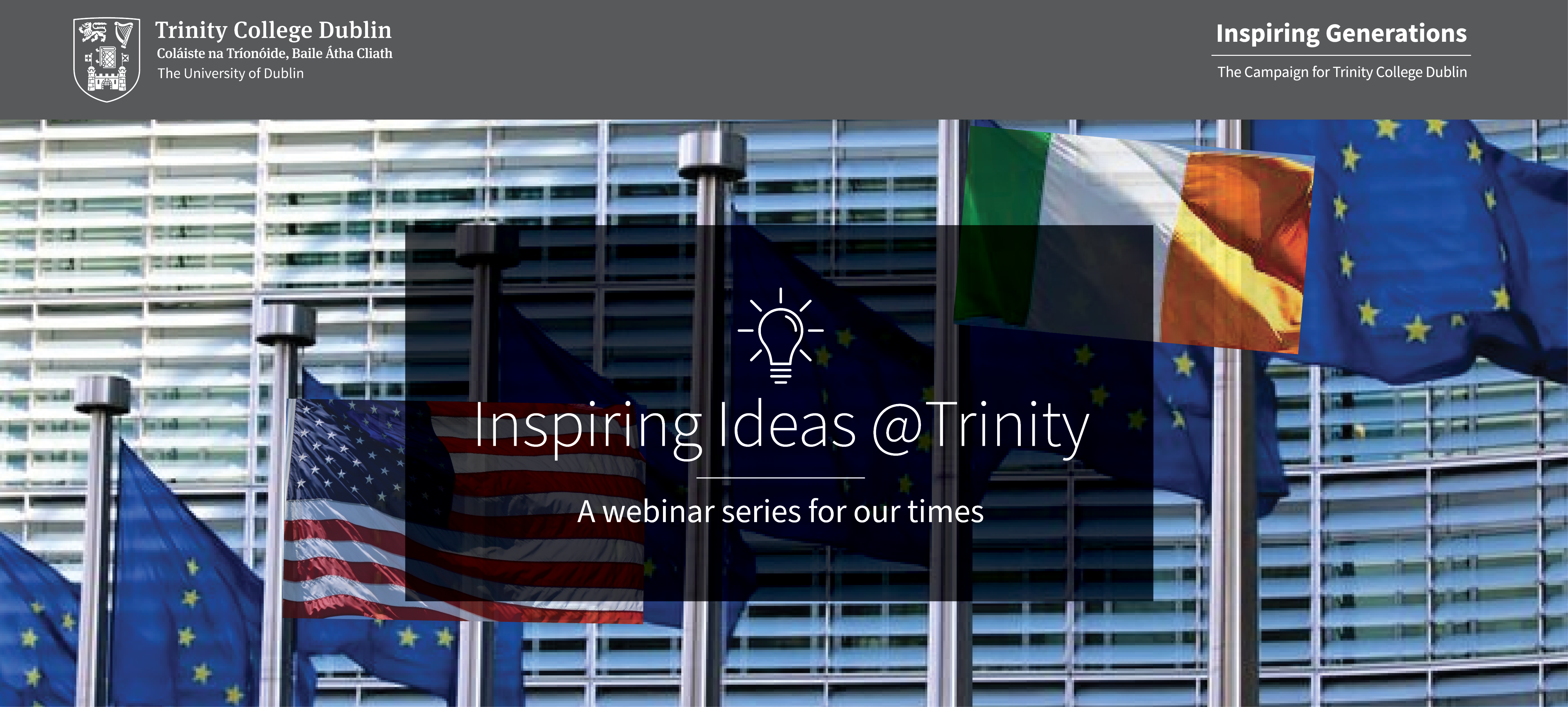 Wednesday 21st April, 1pm GMT

We are now four months into the official implementation of Brexit, the new Biden Administration in the United States and the European Union vaccination roll-out, but what has all this meant for Ireland?

What is the future of the Irish relationship with the UK and with Northern Ireland, in particular? What is the state of play with Brexit and will the US get involved? How will European politics impact us in the coming months?

Join us on Wednesday the 21st of April when Gail McElroy, Professor in Political Science at Trinity (History and Political Science 1994), will lead a discussion with Tony Connelly RTE's Europe Editor, (English 1987 Graduate) and Rory Carroll (The Guardian's Ireland Correspondent, (Politics & Economics 1994 Graduate).

They will be exploring the practical implications of our new political realities. This is certain to be a fascinating and insightful conversation with two of Ireland's most distinguished journalists who are closely following and reporting on how Ireland is adjusting to this new political landscape.

If the event is fully booked, you can join the live stream at our YouTube channel:



Inspiring Ideas @ Trinity is a webinar series produced by Trinity Development and Alumni. You can watch all of our previous webinars here.
Inspiring Generations Projects