Trinity Development & Alumni
Register for our next Inspiring Ideas @ Trinity webinar, Climate Change - A Multi-Disciplinary Challenge, here.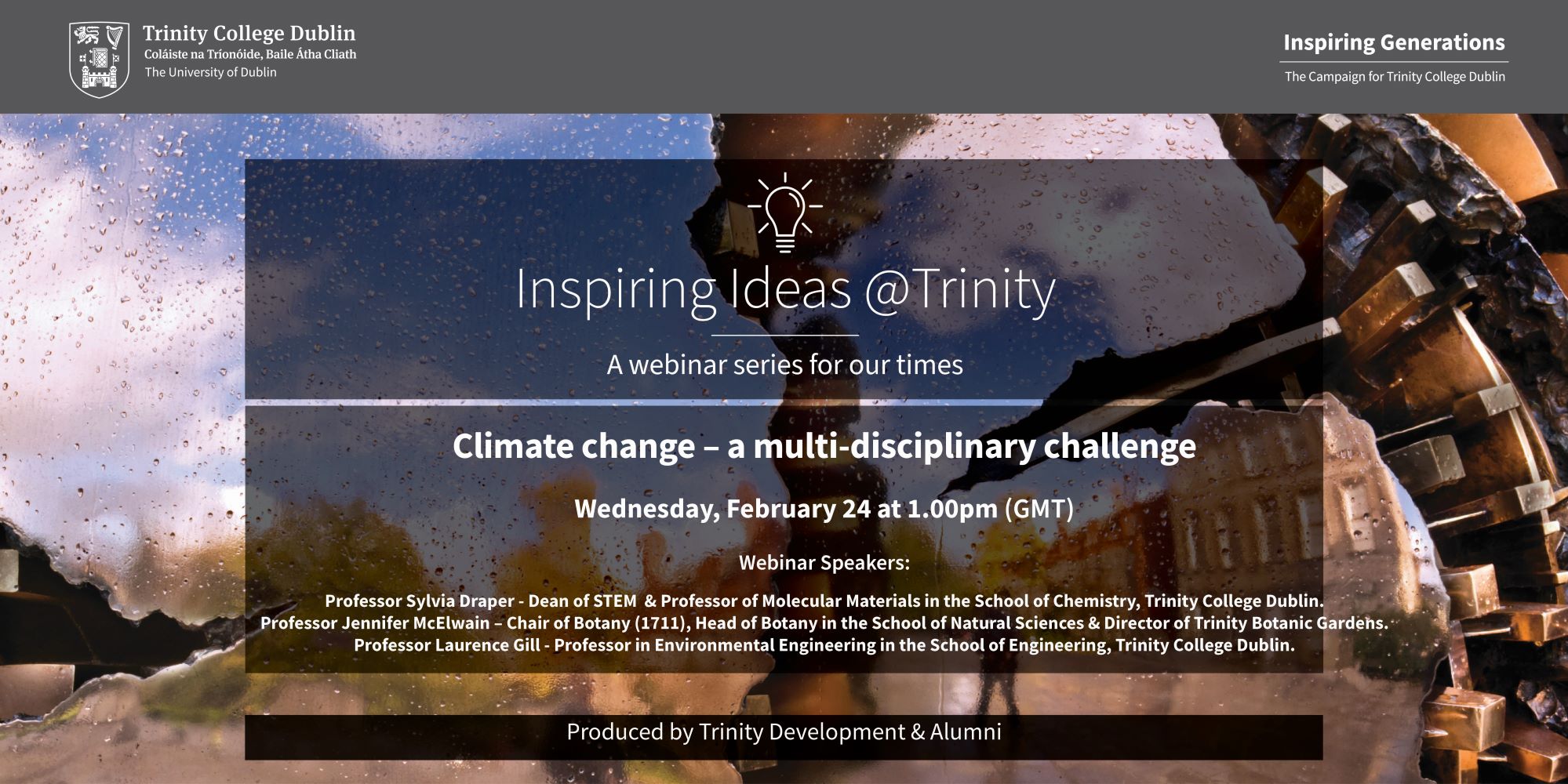 In this webinar, Trinity's Dean of the Faculty of Science, Technology, Engineering and Mathematics Professor Sylvia Draper, will lead a panel discussion with Professor Laurence Gill (Environmental Engineering) and Professor Jennifer Mc Elwain (Chair of Botany) on how Trinity's research and educational programmes are informing our understanding of the drivers and impacts of climate change and the solutions emerging from Trinity's research that are informing government policy on mitigating the effects of climate change.
European Cities beyond COVID-19
This webinar explores how European cities will adapt to a new working model, the challenges and opportunities for urban development and renewal the last year has brought, and what it means to be a future-focused city. This webinar, moderated by Alan Duffy, CEO & Head of Banking, HSBC Ireland and former President of the Trinity Business Alumni (TBA), provides a twin academic and professional perspective on this area of increasing focus. It will feature Professor Greg Clark, Global Head of Future Cities & New Industries for HSBC, and Trinity's Dr. Martin Sokol, from the Department of Geography.

Inspiring Ideas @ Trinity is a webinar series produced by Trinity Development and Alumni. You can watch all of our previous webinars here.