HI4306 Britain and the Near and Middle East during the Second World War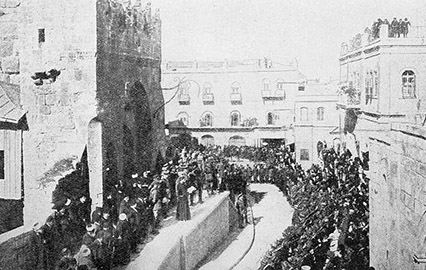 This module explores the strategic, geopolitical and security dilemmas facing Britain in the Near East during the Second World War.  
Module Coordinator:
Duration:
Contact Hours:
Weighting:
Assessment:

20% essay, 80% examination
It pays particular attention to her dealings with five weak, new, neutral and overwhelmingly Muslim states adjoining her own colonial and imperial territories. Each of these states were also courted and threatened by the Axis powers, which attempted to manipulate Islamic as well as on anti-British sentiment, while the Soviet Union took a marked and, before June 1941, in British eyes a deeply unwelcome interest in the region generally and particularly in her immediate neighbours Turkey, Iran and Afghanistan.
The module will draw extensively on primary sources including selections of British and American records, and published diaries and memoirs.