HI4394 Germany from revolution to dictatorship, 1918 to 1939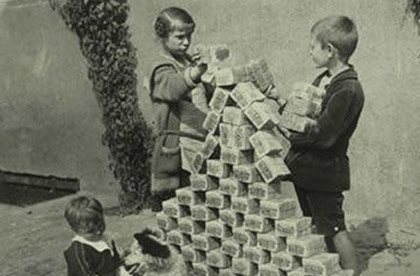 This module offers the chance to study German history through primary sources in translation, focusing on the fourteen years of democracy and the first six years of the Nazi dictatorship. The emphasis is on the major themes in political culture, such as the legacy of war for a new democratic state, the clash between various millenarian ideologies, and the role of racism.
Module Coordinator:
Duration:
Contact Hours:
Weighting:
Assessment:

40% essay, 60% examination
The Weimar Republic is studied as a period in its own right, not as a mere prelude to Nazism. The attempt to mobilize a democratic, republican culture was not without success, though the tension between democracy and nationalism was one of the factors in the rise of extreme anti-democratic movements. The Nazi regime came to power through mass mobilization and as a result of a gamble by conservative elites; its consolidation in power rested not only on terror and coercion, but also on welfare and consent.