HIU34004 Ireland, Britain and America during the Cold War and beyond, 1948-1998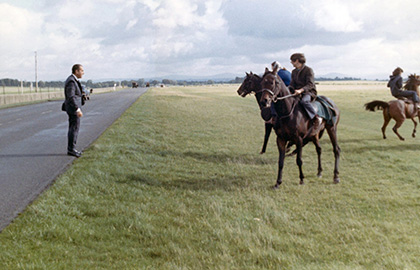 This course explores the development of Irish foreign policy in the five decades after departure from the British Commonwealth.
Module Coordinator:
Duration:
Contact Hours:
Weighting:
Assessment:

40% essay, 60% examination
The starting point is 1949, the year in which the Irish government explicitly grounded its refusal to join the new North Atlantic Treaty Organisation (NATO) because of partition. The end date is 1998, the year of the Good Friday Agreement.
The course explores official and popular attitudes towards key policy issues including European integration, the role of the United Nations, Irish engagement with developing states, and the Northern Ireland issue, within the frameworks of Anglo-Irish, Irish-American, Anglo-American relations, and Cold War geopolitics.