HI4388 Kings & Saints in Ireland and Europe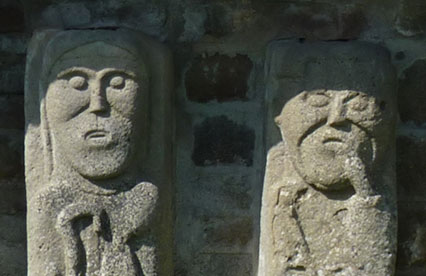 The module takes a thematic approach to the impact of Christianity on early medieval Western Europe (c.AD 400-800), focusing on the co-operation and interaction between the most important churches / churchmen and kings to their mutual advantage. 
Module Coordinator:
Duration:
Contact Hours:
Weighting:
Assessment:

40% essay, 60% examination
This theme will principally be explored via primary sources generated throughout this period. At the heart of the module are the Saints' Lives produced in the second half of the seventh century by the cults of Patrick, Brigit, and Colum Cille (Columba). Their cults were so successfully promoted by the churches of Armagh, Kildare, and Iona, in co-operation with particular royal dynasties, that those three saints/churches had secured the highest status in the early Irish church by c. 700, with the church of Armagh eventually asserting an overall dominance or primacy. The Irish documents, however, can only be fully understood when contextualized with the earlier Frankish and the later Anglo-Saxon Saints' Lives in order to appreciate the models used by the Irish writers and the influence the Irish texts exerted among its neighbours.