19th- and 20th-Century Irish Political Papers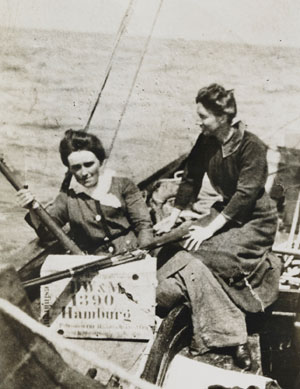 MS 7890/8/55: images of gun running from the Childers' collection.
Manuscripts & Archives holds the papers of some of the most influential political figures in 19th- and 20th-century Irish history. These include:
MSS 7781-7931: the papers of Robert Erskine Childers (1870-1922) the Irish nationalist, executed by the authorities during the Irish Civil War
MSS 9320-9681: the papers of Michael Davitt (1846-1906) the Irish republican agitator, MP and co-founder of the Irish National Land League
MSS 6455-6909: the papers of John Dillon (1851-1927) the Irish Home Rule activist and MP
Catalogues and Bibliography
Catalogues for individual collections are available in the reading room of Manuscripts & Archives.
C. King, Michael Davitt (Dundalk: published for the Historical Association of Ireland by Dundalgan Press, 1999)
F.S.L. Lyons, John Dillon: A Biography (London: Routledge and Kegan Paul, 1968)
L. Marley, Michael Davitt: Freelance Radical and Frondeur (Dublin: Four Courts Press, 2007)
T.W. Moody, Davitt and Irish Revolution 1846-82 (Oxford: Clarendon Press, 1981)
L. Piper, Dangerous Waters: The Life and Death of Erskine Childers (London: Hambledon and London, 2003)