Aurora Women in Leadership
Launching the Programme for 2021/22
Human Resources and the Equality Unit are delighted to present this invitation for applications for the Aurora Leadership Programme 2021/22.
The programme, which will be delivered on-line this year, is targeted at women in lecturer, senior lecturer, research and professional services roles (administrative & technical) across all academic disciplines and throughout university administration. It is designed to introduce key leadership topics and skills via the workshops and action learning sessions. Further on-going support is ensured through action learning, online resources and institutional level support including mentoring. This course will be complemented by a TCD series run alongside the AdvanceHE Aurora Programme.
Message from The Associate Vice Provost for Equality, Diversity and Inclusion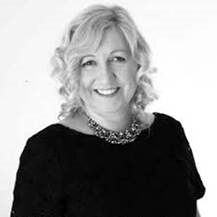 We are delighted to announce the call for applications to the Aurora Women in Leadership Programme for 2021-22. Building leadership capacity and strengthening our commitment to gender equality within our College Community are key aspects of the important join work between Human Resources and the Equality, Diversity and Inclusion Union in supporting this programme. I encourage you to learn more about the Aurora Programme

Professor Lorraine Leeson, FTCD Associate Vice Provost for Equality, Diversity & Inclusion (AVP-EDI)
Number of Places
For 2021/22 we will have 20 places. Priority will be given to applicants in Schools that are embarking upon Athena SWAN applications, and to creating a balance across the whole College Community. The Programme will commence on 17th November 2021, and will complete by June 2022.
Data will be stored in line with Data Protection Legislation.
Objective of this Programme
The objective of the programme is to embed a leadership mindset whereby women identify as leaders and seek appropriate opportunities to develop capabilities, skills and networks to support them in their developing careers. Participants are matched with a mentor for the duration of the programme.
Heads of Schools and Areas, people managers and mentors
While this programme is for women and those who identify as women, we ask that you take the time to review this programme and encourage colleagues to come forward to participate, either as an applicant or as a mentor.
All staff who are committed to supporting this programme you can get involved by:
Becoming a Mentor. The mentor should be more senior than the mentee and have an understanding of internal structures and organisational culture; have sufficient time available to work with the mentee, have strong listening skills and be able to ask good, open questions to help the participants develop their problem solving skills and develop further.
Join in the online discussions by joining the public jiscmail LF-Aurora@jiscmail.co.uk or using the hashtag #iamaurora.
Mentoring
This is a key component of this programme and if you are interested in becoming a mentor please contact us at aurora.leadership@tcd.ie.
Connection to Athena SWAN
Applicants in schools that are embarking on Athena Swan applications are prioritised for this programme. Athena SWAN is Advance HE's gender equality Charter, underpinned by a set of ten principles aiming to improve equal representation, progression, and culture within higher education institutions and research institutes. The Charter principles highlight several key gender equality issues in HE, and the Aurora programme is a useful initiative to support the aims of Athena SWAN.
Frequently Asked Questions are available at https://www.advance-he.ac.uk/programmes-events/aurora/aurora-faqs.
Costs
10 of the available spaces will be fully funded (costs shared between HR/Equality Diversity and Inclusion Unit). A further 10 of the spaces will be co-funded to 50% by Equality/HR, and the remaining 50% will be wholly funded locally in the school/area.
If a department has funding available and wishes to sponsor a Women in Leadership Event, please get in touch at aurora.leadership@tcd.ie to discuss.
Application Process
The Application process has now closed, and places have been awarded across the faculties and divisions for 2021/22
If a department has funding available and wishes to Sponsor a Women in Leadership Event, please get in touch at aurora.leadership@tcd.ie to discuss.
Target Audience: Women, and those who identify as women, up to Associate Professor level and equivalent technical / research / administrative staff.
Queries on the Aurora Programme in Trinity should be emailed to aurora.leadership@tcd.ie.

Dates for the programme
The programme involves attending 7 one-day workshops and 6 TCD local short meet ups on the following dates to increase local networking, shared goals, and embed learning from the programme. You will also be assigned a mentor.
| Workshop | Date | Time |
| --- | --- | --- |
| TCD Kick Start the Aurora Programme, Meet the Team and your fellow Aurorians | 17/11/2021 | 10:00 -11:30 |
| Aurora Intro Webinar | 24/11/2021 | 10:00 - 12:00 |
| Identity, Impact and Voice | 01/12/2021 | 10:00 - 15:00 |
| TCD Identity, Impact and Voice | 07/12/2021 | 9:30 - 11:00 |
| Core Leadership Skills | 19/01/2022 | 10:00 - 15:00 |
| TCD Leadership and Trust | 31/01/2022 | 11:30 - 13:00 |
| Action Learning Set 1 | 09/02/2022 | All Day - to be agreed with Action Learning Group (may be shorter) |
| Politics and Influence | 23/03/2022 | 10:00 - 15:00 |
| TCD Politics and Influence | 06/04/2022 | 11:30 - 13:00 |
| Adaptive Leadership Skills | 27/04/2022 | 10:00 - 15:00 |
| TCD Adaptive Leadership | 05/05/2022 | 10:00 - 13:00 |
| Action Learning Set 2 | 11/05/2022 | All Day - to be agreed with Action Learning Group (may be shorter) |
| TCD End of Series Workshop, next steps | 08/06/2022 | 11:00 - 13:00 |