Access to lil.tcd.ie
All academic and professional staff, along with all registered students, can access LinkedIn Learning on your PC, laptop, mobile (download the LinkedIn Learning app). Anytime, anywhere, any place.
IT Services have arranged a single sign on via lil.tcd.ie so there is no need to remember yet another password. This will direct you to LinkedIn Learning.
For information about how to get started you can watch this course on LinkedIn Learning.
What is a Collection?
A Collection is an organised compilation of courses that guides you through a learning topic.
When you log in, on the home page you will see 'From your org'. This is a series of Collections that have been designed specifically for staff.
We have also created Collections by role that may be of interest to you. Just click on the links below to access the course.
Business Skills
| | |
| --- | --- |
| Assertiveness | |
| Communicating assertively means respecting your own and others' needs and communicating this with respect. The question is how? This course shows what assertiveness really means and outlines specific techniques you can use to respond to challenging situations. | Assertiveness |
| Presentation Skills | |
| From time to time we all need to give presentations, whether to colleagues or others. This course shows you how to prepare strong business presentations and find out how to find your story, appeal to logic and emotion, gain credibility and deliver a compelling presentation. | Presentation Skills |
| Critical Thinking | |
| Critical thinking is a key business skill. It is the ability to think reflectively and independently in order to make thoughtful decisions. This course outlines a series of techniques to help you develop your critical thinking skills. | Critical Thinking |
| Decision Making | |
| Good decision making is a skill that sets you apart both personally and professionally. In this short course five simple steps to making better decisions are shown. | |
| The following slightly longer course learn the art and science of business decision-making strategies. The course outlines the four styles of decision making and identifies which styles are best suited for specific situations. | Decision Making Strategies |
| Managing Your Time | |
| In this short course (11minutes 7s) the author shares four time-management tips that will assist you to get more out of your work day. Learn how to think differently about time management. | Time Management |
| Improving Your Focus | |
| In our hectic world, time management alone may not be enough. To increase your efficiency, it's crucial that we improve our focus. This course will help you to develop skills to avoid daily distractions and stay focused on what is most valuable. | Improving Your Focus |
| Leading Productive Meetings | |
| Getting the most from meeting by turning them into productive avenues for communicating, connecting and accomplishing work. This course demonstrates a simple, usable framework that will help you lead and participate in meetings, large and small and provides insight into how to schedule, conduct and follow up on meetings with minimum time and maximum results. | Productive Meetings |
| Business Acumen | |
| Having business acumen means understanding how your business operates, understanding competitive advantage, what drives performance. | Business Acumen |

Academic Staff
| | |
| --- | --- |
| Public Speaking Foundations | |
| Develop the skills you need to prepare and deliver a speech or presentation. This course offers practical insights that can help presenters prepare, open, deliver and close their speeches. It will assist in projecting confidence, storyboard a speech, take questions, respond with thoughtful answers, and develop the creative story that adds life to a speech. | |
| Doodle | |
| In this weekly series, discover how to schedule a meeting with a group of people who are not on the same calendar scheduling app. This course shows you how to identify the availability of those on the invitation list. | Doodle Group Scheduling |
| Teaching Future Ready Students | |
| Preparing students for the careers of tomorrow means teaching them how to teach themselves, and getting them ready to adapt to an ever-changing world. This course explores topics such as understanding the new literacies, motivating problem solvers, making elevator pitches. | Teaching Future-Ready Students |
| Communication in the 21st century classroom | |
| Communication is critical to student success. This course provides information on a variety of technology tools available to 21st century educators to expand your ability to give students fast and effective feedback, saving classroom time and accelerating student achievement. | Communications in the 21st century classroom |
| The neuroscience of learning | |
| Dr. Britt Andreatta, director training and development at LinkedIn Learning uses the latest research to explain how the brain processes and stores new information. Intended for both those who teach or train and those who learn, this course is a fun and enlightening journey through the learning process. | Neuroscience of Learning |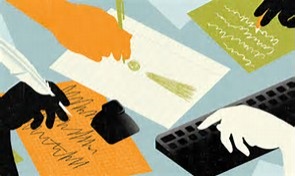 Personal Development - suitable for all
| | |
| --- | --- |
| Writing in Plain English | |
| This is writing that is clear and straightforward, targeted at the appropriate reading level, and free of jargon, wordiness, and clichés. | Plain English |
| Work Life Balance | |
| Achieving a work life balance is becoming ever more difficult with increasing demands in every area or our lives. This course explores smart strategies to make work a focus at work and give yourself time to enjoy your time at home. | Work Life Balance |
| Mindfulness | |
| Scientific studies confirm that mindfulness leads to performance, health and well-being. This course explains the fundamentals of mindfulness and provides step-by-step methods that we can all use. | Mindfulness |
| Effective Communication | |
| Effective communication is more than what you say. This course walks through strong and clear communication strategies that will help you improve your listening, your message, your delivery, and your effectiveness. These strategies work across departments, teams and cultures and help you get through communication blockers. | Effective Communication |
| New Manager Foundations | |
| This course provides practical advice to help in establishing your identity as a leader, connect with your team, and become a successful first-time manager. This course is designed to prepare you to confidently tackle your responsibilities at work. | New Manager Foundations |
| Leading Yourself | |
| Before you can effectively lead others, you need to lead yourself. | Leading Yourself |
| Developing Resourcefulness | |
| Being able to do more with less is a highly valued skill in any organisation and not just in down times. This course will help you assess your resourcefulness by first evaluating your professional resources (personal network, expertise, information, and access to finances) and provides advice on developing habits to cultivate resourcefulness. | Developing Resourcefulness |
| Top 5 Speed Reading Tips | |
| Get the tops tips for improving your reading speed and comprehension, whether you read for work, home or for fun. | Top 5 Speed Reading Tips |
| Embracing Change | |
| This short course explains how you can harness the power of change and benefit those around you by avoiding quick reactions, adopting a positive attitude. | Embracing Change |
| Customer Service Leadership | |
| Customer service leadership is a fast-evolving. This practical course covers how to align customer service and meet customer expectations. | Customer Service Leadership |