Travel Pass and Bike to Work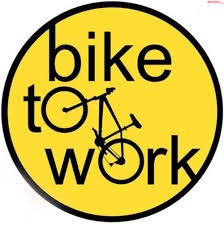 Travel Pass and Bike to Work Schemes will be open monthly from now on for staff to submit their applications. The Closing date for submitting applications is the 10th of each month for Travel Pass / Bike to Work Voucher to be valid from the 1st of the following month.
Trinity College have partnered with Travelhub to offer you an easy online service to help you to take advantage of these fantastic benefit schemes. Through the schemes you can get a bike or an annual travel ticket which Trinity College will buy for you. The cost will then be deducted from your gross salary over an agreed repayment term. As a result you can save up to 51% of the total price depending on your tax rate.
If application is submitted after the 10th of the month, the Travel Pass / Bike to Work voucher will not be included in the orders for the following month and will be included in the order for the month after.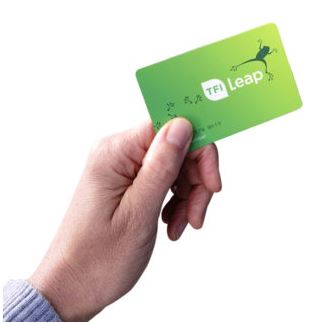 In order to proceed with an online application, you must have your University email address and staff number. In the event that you have never activated or have forgotten your University email address or network login password, you must call in person to the IT Services Helpdesk walk-in service, with your University ID Card to have your network login details re-issued.
Online applications are now open https://trinitycollege.travelhub.ie/. Applications can be submitted outside of Trinity Network as well using this link.
Click on your preferred mode of transport and follow the instructions.
Application Process
Multi operator tickets can be found in either of the operator ticket lists. For example, a "Dublin Bus and Luas Annual ticket" can be found under Dublin Bus or Luas.
Staff who ordered a Travel Pass ticket before 18th September 2019 should register in the new site for renewing their ticket.
If you have previously registered on trinitycollege.biketowork.ie for a bike, or trinitycollege.travelhub.ie for a private coach ticket, using your TCD email address and 8 digit Employee ID number, then your account will automatically migrate across to the new Travelhub account and you can login immediately.
If you registered previously using a personal email address and/or an incorrect Staff ID number, you will need to register a new account on the new microsite.
All applicants will be required to confirm they have read and agree to the terms and conditions of the scheme which are available during the application process.
If this is your first application with TravelHub, you will receive a new Leap card with your ticket order which will need to be collected from HR Service Centre. Any orders from your subsequent applications will be loaded onto this card electronically.
Please do not hesitate to contact the team at Travelhub on info@hubex.ie or 01 514 3520 if you need assistance with anything. There is also an online chat facility at www.travelhub.ie.
Terms & Conditions
The staff member must be employed by Trinity College Dublin, the University of Dublin on a full-time, part-time, term-time or fixed-term contract at the closing date of the Travel Pass Scheme.
Trinity will purchase the annual ticket on behalf of the staff member. All participants are required to authorise payments to be deducted from gross salary on a weekly/monthly basis over a 12-month period or in equal instalments over the remainder of their contract as at the date of application. Deductions commence during the month the ticket is valid from. If the staff member is a term worker, repayments will be deducted over the amount of weeks they are rostered to work.
Once purchased, the staff member is liable for the full cost of the travel pass and no changes, transfers, partial refunds or cancellation will be available under any circumstance.
If the staff member leaves during the year, any balance due to the College will be deducted from their final salary. Please note that there is no Travel pass cancellation facility available at this time.
Where the final net salary is insufficient to repay the balance due, then the staff member must repay the shortfall by cheque prior to departure. Alternative arrangements may be entered into at the discretion of Human Resources. Please note: once your final payment has been processed, the tax benefit cannot be availed of, i.e. the staff member cannot avail of the tax benefit on the outstanding balance.
If the staff member takes unpaid leave during the year, any balance due to the University will be deducted from their final salary. Where the final net salary is insufficient to repay the balance due, then the staff member must repay the shortfall by cheque/bank draft prior to departure.
A new online application is required for renewals. It is the responsibility of the staff member to keep their profile updated of any change in details or circumstances.
It is mandatory to register your travel card with www.leapcard.ie as the travel provider will only process the replacement on line in the event of a Lost or Stolen Card. To request a replacement for a lost/stolen TaxSaver TFI Leap Card just login to your Account, select the 'Refund or Replace' option and follow the instructions to get a replacement.