Joint Honours Ancient History and Archaeology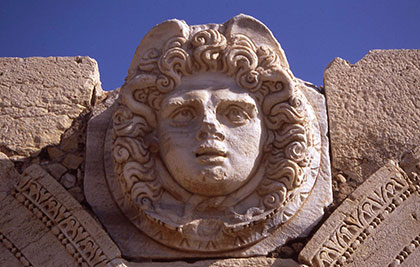 Ancient History and Archaeology are both concerned with understanding social, political and cultural experience in the past. This course offers you the opportunity to range across these two broad disciplines. You will study the Greek and Roman worlds by working with historical and literary documents alongside the material remains of ancient sites and artefacts. There are opportunities to participate in archaeological fieldwork and in study tours to classical sites, and you can, if you wish, take these as modules for credit.
This course is combined with another subject chosen from a range of options within the area of Arts, Humanities and Social Sciences. No knowledge of ancient languages is necessary for this course.
Junior Freshman
Senior Freshmen
In the Senior Freshman year, students may take 20 or 40 ECTS modules in AHA, depending on the pathway followed.
Junior Sophister
In the Junior Sophister Year, your module choices will depend on your chosen degree outcome (Single Honors, Joint Honors, Major with Minor). For full details, see the Classics Undergraduate Handbook (Joint Honors). Modules include:
Senior Sophister
Special Subject module(s) (20 or 40 ECTS, depending upon the pathway followed): options will be drawn from the following list:
Or 10-20 ECTS (depending on the pathway followed) Special Subject(s) from Classical Civilisation or Classical Languages, subject to Departmental approval: