Research Degrees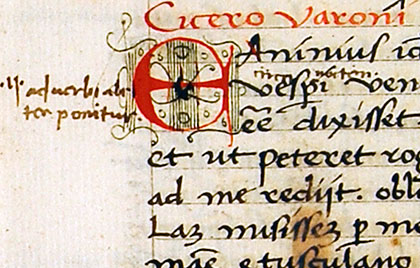 The Department of Classics offers research supervision in most areas of Classical Studies. Students may register for a range of taught modules in the context of the structured PhD (3-4 years) or MLitt (2 years), and are enrolled in a compulsory research training module. Senior postgraduate students may also have the opportunity to gain teaching experience within the Department.
Entry Requirements
Normally an Upper Second class mark in the primary degree is the minimum condition for postgraduate registration in the Department of Classics. All research students are examined by thesis only, but successful completion of certain components in the undergraduate programme may be required as a condition of registration.
Students proposing to carry out research into a literary topic will normally be expected to have studied the relevant language to at least Intermediate level; confirmation on the PhD register may be made conditional on successful completion of specific modules in Greek or Latin. The minimum requirement for research into a topic in Ancient History or Classical archaeology is a pass in the beginners' (JF B) course in either Greek or Latin. Candidates undertaking research in a non-classical area of archaeology are not required to study Greek or Latin, but instead they may be required to gain proficiency in an extra modern language or relevant technical skill.
The Department also welcomes one year visiting postgraduates (not registered for a degree) wishing to improve their language skills in preparation for graduate work.
Funding Opportunities
A variety of funding opportunities are available to research students in the School of Histories and Humanities. Our students have a good track record of securing competitive funding from both College and external sources (further information may be found here). In addition, the Department of Classics offers a Provost Thomas N. Mitchell Ussher Fellowship in Classics to begin doctoral research in 2020. This fellowship was founded in 2002 to honour Dr Thomas Mitchell (Professor of Latin, 1979–92; Provost of Trinity College Dublin 1992–2002), in recognition of his enormous contribution both to College itself and to Irish Education. The Fellowship may be awarded to a candidate proposing to pursue research in any area of Classics, including Latin and/or Greek language, ancient literature, history, archaeology, philosophy, anthropology and reception. The fellowship covers fees at EU rates and provides a stipend of €13 000 per annum, and is tenable for a maximum of 4 years, subject to satisfactory progress. Applications should be made by 1 May via the online application system (see https://www.tcd.ie/courses/postgraduate/research/az.php), but candidates are required, in advance of the deadline, to consult with potential supervisors and to contact the Head of Classics, Professor Anna Chahoud (chahouda@tcd.ie) to indicate their wish to be considered for the award. Applications will be assessed by the Head of Classics in consultation with the intended supervisor.
Research Supervision
Research supervision is available in the following areas: