Fostering Cypriot and Greek Studies in Ireland, TCD Classics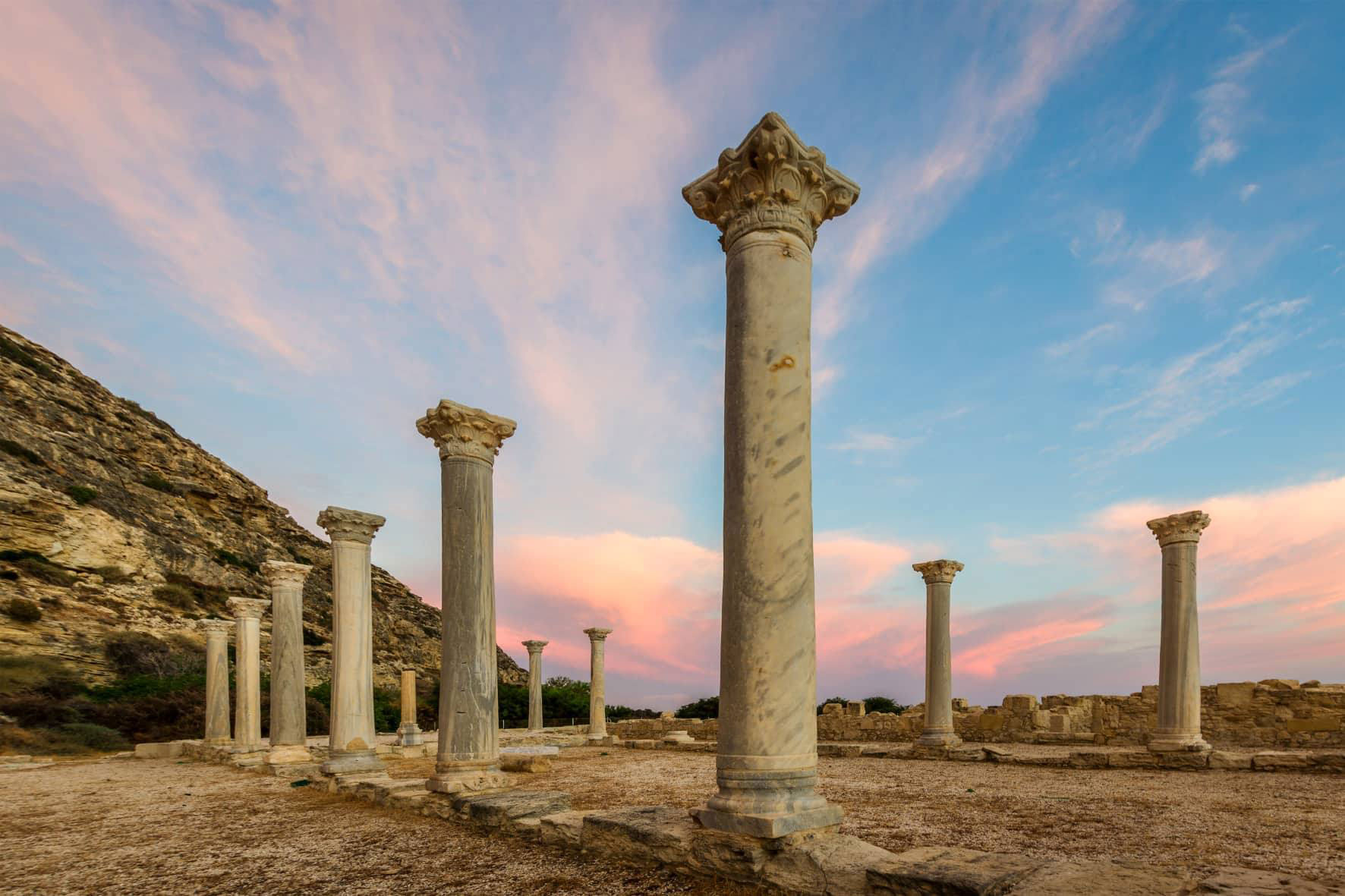 The Kourion coastal basilica (Image © Adamos Papantoniou)

(Project coordinator: Dr Giorgos Papantoniou)
This project, initiated in 2020, is funded by the Special Committee of the Ministry of Education, Culture, Sport and Youth of the Republic of Cyprus, in the context of sponsoring Cypriot and Greek studies in university departments outside Cyprus.
TCD Classics and Cyprus
TCD Classics has a long-standing commitment to teaching and research relating to Cyprus, which the current project builds on. Modules on the archaeology of Cyprus are regularly offered to our undergraduate and taught postgraduate students, and Cypriot research features prominently in our postgraduate and postdoctoral research projects. TCD Classics has twice hosted the Postgraduate Cypriot Archaeology (POCA) meeting, and we have coordinated the Unlocking Sacred Landscapes research network, in collaboration with the Archaeological Research Unit of the University of Cyprus. During 2022, we plan to host an interdisciplinary event, "Aphrodite Rising: Celebrating 25 years of Cypriot Studies in Trinity College Dublin" (postponed from 2019, due to Covid).
You can read more about Trinity's long-term and special links with Cyprus in G. Papantoniou & C.E. Morris 2013, "Island cultures at the opposite ends of Europe: Cypriot studies in Ireland", in Ireland-Cyprus: Parallel Journeys, Common Aspirations, eds. G. Georgis and G. Kazamias, Nicosia.
Aims of the Fostering Cypriot and Greek Studies in Ireland Project
To promote undergraduate and postgraduate teaching related to Cypriot and Greek studies in Trinity College Dublin, including enriching our bibliographical resources. In this context, a postgraduate bursary, for the taught M.Phil.  in Classics, will be awarded to a student wishing to pursue further study on Cypriot and/or Greek studies. Priority is given to students with research interests in archaeology and material culture.
To promote the teaching of the modern Greek language in Ireland by offering dedicated modules both to our students and to the wider public.
To promote research activity and archaeological fieldwork in Cyprus and Greece.
To promote the organisation of workshops, conferences, lectures, and exhibitions that promote Cypriot and Greek studies.
To promote cooperation with Cypriot Institutions of Higher Education; TCD Classics already has close contacts with the University of Cyprus and the Cyprus University of Technology.
To promote cooperation with the local diplomatic missions of the Republic of Cyprus.