Modern Greek for Beginners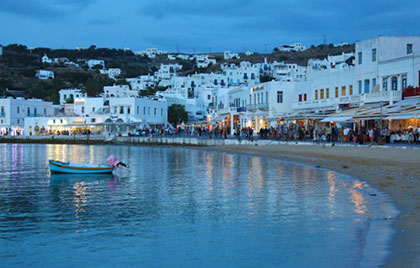 This module is designed for students with no previous knowledge of modern Greek. You will develop a basic knowledge of Greek vocabulary and grammar, and develop skills in speaking, listening, reading and writing at a basic level. Students will also be introduced to some key features of Greek culture. The course is taught by a Greek native-speaker.
Module Organiser:
Duration:
Contact Hours:
Weighting:
Assessment:

This module requires the completion of assignments and tests as directed by the instructor. All assignments are compulsory.
The module is taught in small groups through one weekly class all year. Attendance, homework assignments and preparation for each class are compulsory.
Textbook
Materials for translation will be handed out in class.
Learning Outcomes
On successful conclusion of this module, students will be able to:
Read, write and pronounce modern Greek script
Communicate information and converse using everyday vocabulary and basic  grammatical structures.
Read and understand simple Greek sentences and passages
Translate simple English sentences into modern Greek