CL7071 PG Elementary Latin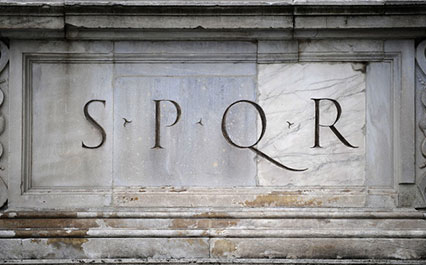 This module provides beginners with the foundations of the Latin language. Our focus will be on grammar and translation, and on reading original texts from the Roman and medieval worlds. Latin is famous as a language of European learning from Rome to the early modern period, and this module is a first step towards engaging with that tradition in its original form; but Latin was also for many centuries an everyday language spoken by ordinary people, and we will try to uncover some of that Latin too.
Module Organisers:

Professor Anna Chahoud and Dr Charlie Kerrigan

Duration:
Contact Hours:
Weighting:
Assessment:

100% continuous assessment (four in-class tests in weeks 3, 6, 9 and 12)

Prerequisites:

None. Students with Leaving Certificate or equivalent in Latin may not enrol in this module.
Working Methods & Requirements
The module is taught in small groups through three weekly classes in Michaelmas Term (Semester 1). Attendance and preparation for each class are compulsory. Dates and times of the assessed tests are available in the module handbook. The pass mark for the module is 50%.
Textbook
E. Dickey, Learning Latin from the Romans (Cambridge 2018)
All students must have the two textbooks by the start of term.
Learning Outcomes
On successful conclusion of this module, students will be able to:
Manage a substantial Latin vocabulary.
Identify and analyse all main grammatical forms.
Identify and analyse all main syntactical structures.
Translate passages of Latin prose and verse into idiomatic English with some vocabulary aid.
Translate short passages of English prose into Latin with some vocabulary aid.