CL7071 Elementary Latin I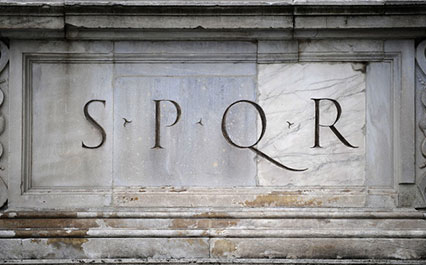 This module provides beginners with the foundations of Latin, an ancient and influential European language. You will learn fundamental aspects of Latin grammar (phonology, morphology, syntax, semantics, pragmatics) and read simple original Latin texts that will enable you to acquire a substantial vocabulary. You will start to consider approaches to analysis and translation, and receive a taste of how Latin was used in different literary and non-literary contexts and genres. Latin is famous for its literature (Cicero, Virgil, and others), and this module is the first step towards your being able to read that literature in its original form; but Latin was also for many centuries an everyday language spoken by ordinary people, and we will uncover some of that Latin too.
Module Organisers:
Duration:
Contact Hours:
Weighting:
Assessment:

100% continuous assessment (four tests in weeks 3, 6, 9, and 12; e-learning assignment, due in week 13)

Textbook:

E. Dickey, Learn Latin from the Romans (Cambridge, 2018). Please acquire ASAP.
Learning Outcomes
On successful conclusion of this module, students should be able to:
Recognise and translate a substantial Latin vocabulary
Recognise a limited number of features of the morphology, syntax, semantics and pragmatics of Latin and discuss them as they appear in texts using appropriate linguistic terminology
Translate and analyse the language of simple Latin texts
Translate and discuss simple unadapted Latin texts in ways that show a critical appreciation of the politics and history of Latin and of the ancient Roman world
Work effectively in small groups
Effectively use e-learning tools and electronic resources to support language learning