CL7071 PG Elementary Latin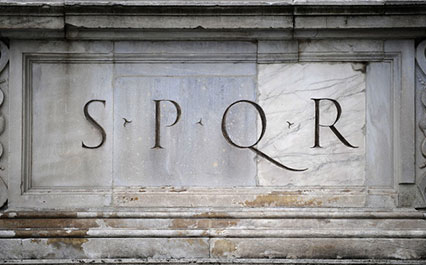 This intensive module provides beginners with a comprehensive instruction in the Latin language and prepares graduates for the reading of unadapted Latin texts.
Module Organiser:
Duration:
Contact Hours:
Weighting:
Assessment:

100% continuous assessment: four written tests under exam condition in weeks 3, 6, 9 and 12.

Prerequisites:

None. Students with Leaving Certificate or equivalent in Latin may not enrol in this module.
The module is taught in small groups through three weekly classes in Michaelmas Term (Semester 1). Attendance, homework assignments and preparation for each class are compulsory.
Textbook
Wheelock's Latin, 7th edition (Collins, 2011)
D. Stuart, Latin for Local and Family Historians (The History Press, 2006)
All students must have the two textbooks by the start of term.
Learning Outcomes
On successful conclusion of this module, students will be able to:
Manage a substantial Latin vocabulary.
Identify and analyse all main grammatical forms.
Identify and analyse all main syntactical structures.
Translate passages of Latin prose and verse into idiomatic English with some vocabulary aid.
Translate short passages of English prose into Latin with some vocabulary aid.