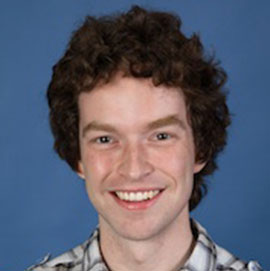 Dr Shane Wallace
Walsh Family Assistant Professorin Classics and Ancient History
Born in Limerick, I studied for my BA in Classics in Galway and my MA in Dublin (UCD). In 2006 I moved to Edinburgh to pursue a Ph.D. (awarded 2011), during which time I held a Marie Curie research fellowship at the école normale supérieure, Paris, and an Erasmus studentship at the Aristotle University of Thessaloniki. I returned to Dublin to take up the post of Walsh Family Lecturer at Trinity College Dublin in 2011. I work on the history and epigraphy of the Hellenistic world, in particular mainland Greece, the Aegean, and western Asia Minor.
My research focuses primarily on the study of the relationship between city and king in the Hellenistic period. I am currently working on a monograph entitled The Politics of Freedom: Kings and Cities in the Hellenistic Age. Research interests include Hellenistic history, Greek epigraphy, historiography, Alexander the Great, ancient empires, Diodorus Siculus, and Plutarch.
https://tcd.academia.edu/ShaneWallace
Selected Publications
"Implied motive in Diodorus' narrative of the Successors", in A. Meeus (ed.) Hellenistic Historiography, Histos Supplement 5 (Newcastle upon Tyne, 2018c), 12,436 words.
"Metalexandron: receptions of Alexander in the Hellenistic and Roman worlds", in K. Moore (ed.), Brill's Companion to the Reception of Alexander the Great (Brill: Leiden, 2018b), 162-96.
"Alexander the Great and democracy in the Hellenistic world", in M. Canavaro & B. Gray (eds.), The Hellenistic Reception of Classical Athenian Politics and Political Thought (Oxford: Oxford University Press, 2018a), 45-71.
Teaching & Supervision
I am happy to supervise dissertations in any of my main areas of research interest: Greek history (Classical and Hellenistic), epigraphy, historiography, Diodorus Siculus, Alexander the Great, and ancient empires.
I teach a broad range of modules on Greek and Roman history and ancient historiography. Research-led teaching includes modules on Greeks and Barbarians and Kings and Cities in the Hellenistic Period as well as Greek language modules on Plutarch and Diodorus Siculus. I am currently Director of the MPhil in Classics.
Contact Details
O: Classics Dept
T: +353 1 896 3471
E: swallace@tcd.ie