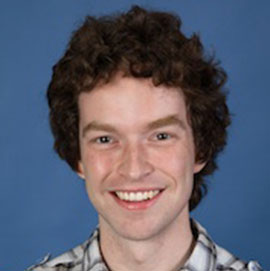 Dr Shane Wallace
Walsh Family Assistant Professorin Classics and Ancient History
Born in Limerick, I studied for my BA in Classics in Galway and my MA in Dublin (UCD). In 2006 I moved to Edinburgh to pursue a Ph.D. (awarded 2011), during which time I held a Marie Curie research fellowship at the école normale supérieure, Paris, and an Erasmus studentship at the Aristotle University of Thessaloniki. I returned to Dublin to take up the post of Walsh Family Lecturer at Trinity College Dublin in 2011. I work on the history and epigraphy of the Hellenistic world, in particular mainland Greece, the Aegean, and western Asia Minor.
My research focuses primarily on the study of the relationship between city and king in the Hellenistic period. I am in the final stages of editing a monograph entitled The Politics of Freedom: Kings and Cities in the Hellenistic Age as well as editing a volume entitled The Antigonid Empire in Greece and co-editing with Dr. Davide Amendola the proceedings of a conference recently held at Trinity College Dublin entitled Beyond Athenocentrism (https://www.tcd.ie/classics/research/conferences/athenocentrism.php).

Research interests include Hellenistic history, Greek epigraphy, historiography, Alexander the Great, ancient empires, and Plutarch.

I am currently Director of the MPhil in Classics. I also edit the journal Classics Ireland (https://www.jstor.org/journal/classicsireland).
https://tcd.academia.edu/ShaneWallace
Selected Publications
(ed.), Platonic and Neoplatonic Thought and Action. Essays in Honour of Andrew Smith (Classics Ireland 27, 2020 – special festschrift issue).
The Hellenistic Court: Monarchic Power and Elite Society from Alexander to Cleopatra, edited with Andrew Erskine and Lloyd Llewellyn-Jones (Swansea: Classical Press of Wales, 2017).
"East and west: lines of communication between Alexander and the Greeks", Hermathena 200-201 (2016) [2021], 15-72.
"Communication and legitimation: knowledge of Alexander's Asian conquests in the Greek world", in K. Trampedach and A. Meeus (eds.), Alexander's Empire: The Legitimation of Conquest (Stuttgart, 2020), 123-44.
Teaching & Supervision
I am happy to supervise dissertations in Greek history (Classical and Hellenistic), epigraphy, historiography, Alexander the Great, and ancient empires.
I teach a broad range of modules on Greek history and historiography. Research-led teaching includes modules on Greeks and Barbarians, Kings and Cities in the Hellenistic Period, and Athens from Macedon to Rome, as well as Greek language modules on Plutarch and Diodorus Siculus.
Contact Details
O: Classics Dept
T: +353 1 896 3471
E: swallace@tcd.ie