CL7023 Classics and European Identity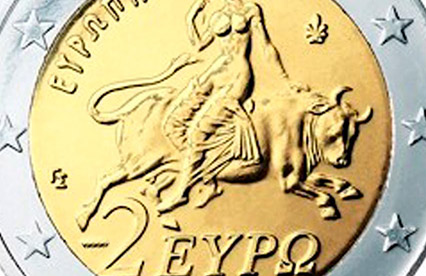 What do we mean by 'Classics'? What is the role of the Ancient Greek and Roman past in the construction of contemporary national and cultural identities? What is the relationship between antiquity, authority, and identity? What is 'identity', and why does it matter? What are the boundaries of 'Europe'? What diversity underlies the word 'Europe'? These are some of the broad questions we raise in our exploration of the legacy of Greco-Roman antiquity. We will discuss the role of Classical heritage in the shaping of cultural and national identities and in political developments such as nationalism, imperialism, colonialism and postcolonialism. A series of interconnected seminars will encourage in-depth examination of the ways in which classical myths and ideas, texts and artefacts have been approached and appropriated in specific cultural and political contexts. The focus is on the reception of Classics from the 19th century to the present day.
Module Organiser:
Duration:
Contact Hours:

22 (1X 2-hour seminar p.w.)

Weighting:
Assessment:

100% Continuous Assessment
Introductory Reading
Bolgar, R.R., The Classical Heritage and Its Beneficiaries (Cambridge UP, 1954).
Freeman, P., Ireland and the Classical World (Austin, University of Texas Press, 2001)
Grafton, A., Most, G.W. and Settis, S. (ed.), The Classical Tradition (Harvard UP, 2010).
Hardwick, L. and Stray, C. (eds.), A Companion to Classical Receptions (Wiley-Blackwell, 2007).
Kallendorf, C.W. (ed.), A Companion to the Classical Tradition (Wiley-Blackwell, 2006).
Stanford, W.B., Ireland and the Classical Tradition (Irish Academic Press, 1976).
Learning Outcomes
On successful conclusion of this module, students will be able to:
Analyse and discuss the concepts of 'Classics' , 'Europe', and 'identity'.
Identify and analyse the contextual reasons behind specific interpretations and uses of classical texts and artefacts.
Understand and evaluate key methodologies involved in the study of the classical past.
Apply and critically discuss key methodologies in the areas of reception studies, cultural heritage studies, and the history of ideas.
Articulate informed views on key primary sources and scholarship.
Conduct independent research and present the results clearly and professionally both orally and in writing.