Classics Now: Twenty-First Century Challenges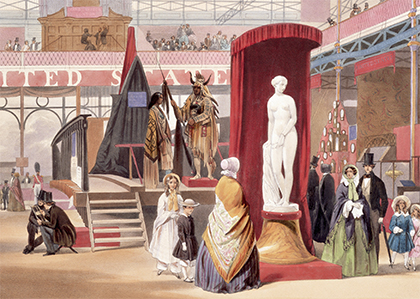 Now is an exciting moment for Classics. Of all the arts and humanities, Classics is the discipline perhaps most prominently associated with historical and cultural elitism, Eurocentrism, and the racist legacies of colonialism. But now, against the discipline's traditional status-quo-maintaining gestures to redressing its inequities by broadening 'access' (a move which neutralises the imperative for radical change and leaves unquestioned the presumption that what we are 'accessing' is of inherent value), the structures of privilege and power associated with the Classics are being interrogated across the academy with renewed urgency, in concert with the demands of a postcolonial world. This module places its participants in the centre of this transformation, prompting its takers to engage with the fields of Postcolonial and Subaltern Studies and evaluate disciplinary responses to these twenty-first century challenges, asking what Classics is, what it might be, and why anyone should want to do it now?
Module Organiser:
Teaching Staff:
Duration:

Michaelmas term (Sep - Dec)

Contact Hours:

22 (1 x 2-hour seminar per week)

Weighting:
Assessment:

100% Continuous Assessment
Learning Outcomes
On successful conclusion of this module, students should be able to:
Demonstrate knowledge and understanding of the content and context of recent challenges to Classics as a field of academic practice
Evaluate self-critically and reflexively the narratives Classics and cognate academic disciplines are developing to deal with historical legacies of social and political inequity
Produce informed analytical close readings of modern theory and independently conceived and researched essays
Assess and formulate different answers to the question of the value of Classics in the twenty-first century
Introductory Reading
Bernal, M. (1989) 'Classics in crisis: an outsider's view.' Alden Smith, R., Culham, P., and Edmunds, L. (eds.) Classics: a Discipline and Profession in Crisis. Lanham, MA: 67-74.
Chakrabarty, D. (2000) Provincializing Europe: Postcolonial Thought and Historical Difference. Princeton, NJ.
Gallien, C. (2020) 'A decolonial turn in the humanities.' Alif: Journal of Comparative Poetics 40: 28-58.
Porter, J.I. (2006) 'What is "Classical" about Classical antiquity?' in his (ed.), Classical Pasts: the Classical Traditions of Greece and Rome. Princeton : 1-66.
Said, E. (1978) Orientalism. New York.
Stoler, A.L. (2016) Duress: Imperial Durabilities in our Times. Durham, NC.
The Postclassicisms Collective (2019) Postclassicisms. Chicago.