HH7011 Saving The Past: Contemporary Issues in Cultural Heritage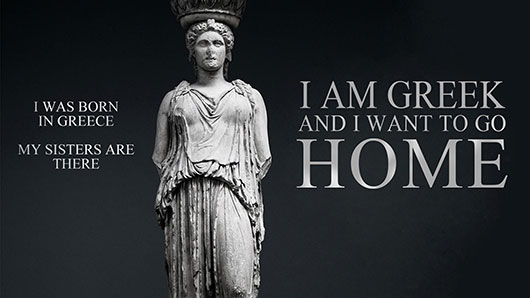 This module explores the role of cultural heritage in the contemporary world. It asks why and in what ways the past matters to us now, and to what extent it can (and should) be 'saved' for the future. Drawing on diverse case studies, the module looks at complex and challenging problems from multiple perspectives. These may include ethics and the past, identity politics and nationalism, the past as cultural and economic capital, war and destruction of heritage, looting and collecting, virtual cultural heritage. (Image: Ares Kalogeropoulos)
Module Organiser:
Duration:

Michaelmas Term (Sept-Dec)

Contact Hours:

22 (1 x 2-hour seminar p.w.)

Weighting:
Assessment:

100% Continuous Assessment
Throughout the module, we will also collect and discuss any cultural heritage issues that are in the news - looking at how they are reported and represented in the popular media, by official reporting, and in the scholarly community.
Learning Outcomes
On successful conclusion of this module, students will be able to:
present a sound and sophisticated knowledge of major contemporary issues in archaeology and cultural heritage, making use of a wide range of international case studies.
evaluate critically specific cultural heritage issues within their contemporary political, economic, ethical and ideological contexts.
apply relevant methodologies and theoretical approaches to independent work.
communicate ideas and arguments effectively both in oral presentations and discussion, and in written work.