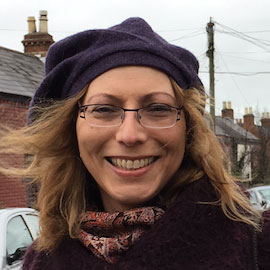 Dr Martine Cuypers
Assistant Professor in Greek
I studied Classics at Leiden University and worked as a lecturer and research fellow in Hamburg, Leiden, Groningen, Chicago and Washington DC before joining Trinity College Dublin. At Trinity I teach Greek language and Greco-Roman literature and culture in the Department of Classics and contribute to the M.Phil. courses in Comparative Literature and Literary Translation in the School of Languages, Literatures and Cultural Studies. I also chair the Classics development group of the National Council for Curriculum and Assessment.
Research
My research focuses on epic poetry and the Greek literature of the Hellenistic period and Empire when Hellenic culture 'went global' and Greek was the lingua franca of much of the eastern Mediterranean and the Near East. Migration and interaction with other cultures (Near-Eastern, Egyptian, Roman) in this period forced writers of Greek to redefine their relationship with the Greek mythical and literary tradition and to re-invent Hellenicity as a cultural rather than an ethnic concept. I am a steering committee member of Trinity's Manuscript, Book and Print Cultures research theme and also contribute to Identities in Transformation and Creative Arts Practice.
Selected Publications
24 commented editions of fragmentarily preserved Greek historians in Brill's New Jacoby,e.g., 471 Dei(l)ochos and 433 Domitius Kallistratos (2018), 430 Promathidas (2016)
Translations of Aeschylus' Oresteia and Euripides' Iphigenia in Aulis with playwright A. Hinds (2017)
The Gods of Greek Hexameter Poetry, co-edited with J.J. Clauss and A. Kahane (2016)
New Poems Attributed to Posidippus: A Text in Progress, co-edited with F. Angiò, B. Acosta-Hughes and E. Kosmetatou, Classics@ 1 (Version 13: 2016)
A Companion to Hellenistic Literature, co-edited with J.J. Clauss (2010, pb 2014)
Beginning from Apollo: Studies in Apollonius Rhodius and the Argonautic Tradition, co-edited with A. Harder (2005)
The Hellenistic Bibliography site provides access to a series of bibliographies on post-classical Greek poetry and its influence, compiled from a database containing ca. 19,200 records.
Teaching & Supervision
My teaching staples include the language acquisition modules Elementary Greek (co-ordination) and Advanced Greek, and Classical Civilisation and Greek modules on Homer, Athenian Drama, Gender and Sexuality, Rhetoric, Hellenistic Poetry and the Argonautic Tradition. I have supervised Ph.D. and M.Phil. research in a wide range of areas, including epic, tragedy, Hellenistic, Imperial and Late Antique poetry, ancient literary criticism, reception and translation studies.
Contact Details
O: Arts B6015
T: +353 1 896 1930/1208
E: cuypersm@tcd.ie