Joint Honors Classical Civilisation (TEP)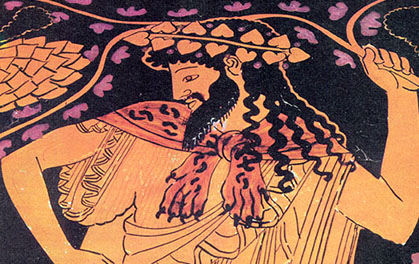 This course examines the culture of Greece and Rome through a detailed study of the literature and thought of those civilisations. Topics include ancient drama, epic and lyric poetry, philosophy, and cultural issues such as issues of gender and sexuality, power and politics, and the role of literature in ancient society. All authors are studied in translation, and are placed within the social, religious and political context of their times. The Classical Civilisation syllabus also includes modules in mythology and history in the first year.
This course is combined with another subject chosen from a range of options within the area of Arts, Humanities and Social Sciences. No knowledge of ancient languages is necessary for this course.
Junior Freshman
Senior Freshmen/Junior Sophister
Please note: the programme for SF and JS is currently under development, and some modules may change for 2020/21
In the Senior Freshman year, students may take 20 or 40 modules in CC, depending on the pathway followed; in the Junior Sophister Year, your module choice will depend on your chosen degree outcome (Single Honors, Joint Honors, Major with Minor). For full details, see the Classics Undergraduate Handbook (Joint Honors).
2020-21
2021-2022
Senior Sophister
Special Subject module(s) (20 or 40 ECTS, depending upon the pathway followed): options will be drawn from the following list:
CLU44550 How to Be Happy
CLU44553 Roman Satire
CLU44554 The Roman Games
CLU44555 The Ancient Novel
CLU44556 Memory and Dynasty
CLU44557 After Alexander