CL4044 Anthropology and the Greeks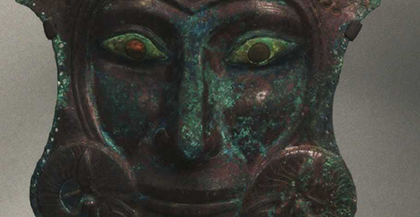 This module introduces and examines a variety of domains in which anthropological enquiry and Classical Studies have complemented and can complement each other. In the first part we explore how anthropology has been used to elucidate the literary works that survive from the Greek world. In the second part of the course, we consider more recent applications of anthropological theory to the study of ancient culture, and move on to explore the role that anthropological perspectives can play in helping us identify and interpret cultural difference.
Module Organiser:
Duration:
Contact Hours:

44 hours, 22 x 2 hour seminar

Weighting:
Assessment:

65% continuous assessment (three written assignments), 35% final examination
Learning Outcomes
On successful conclusion of this module, students should be able to demonstrate:
sound understanding of the work of the early pioneers of anthropological theory in the criticism of ancient cultures and the anthropological models and concepts most influential to them
ability to critically evaluate the methodology of cross-cultural comparison and discuss its utility for critics of ancient cultures
thorough familiarity with a range of contemporary anthropological theories that can contribute to our understanding of ancient cultures
Introductory Reading
Lloyd, G. E. R. (2004) Ancient Worlds, Modern Reflections: Philosophical Perspectives on Greek and Chinese Science and Culture. Oxford.
Cartledge, P. (1994) 'The Greeks and anthropology', Anthropology Today 10: 3-6.
Redfield, J. (1991) 'Classics and anthropology', Arion 1: 5-23.