The Stanford Memorial Lectures
This lecture series was established, by public subscription, to honour the memory of William Bedell Stanford, Regius Professor of Greek in Trinity College, Dublin, from 1940 to 1980, and Chancellor of the University of Dublin from 1982 to 1984. Lecturers are chosen by a committee of the Department of Classics. The aim of the lecture series is to elicit from a scholar deemed to be doing innovative work in one area or other of the disciplines of Classical Studies a set of three lectures on a theme of his or her choice. The lectures, suitably expanded, are published by Cambridge University Press.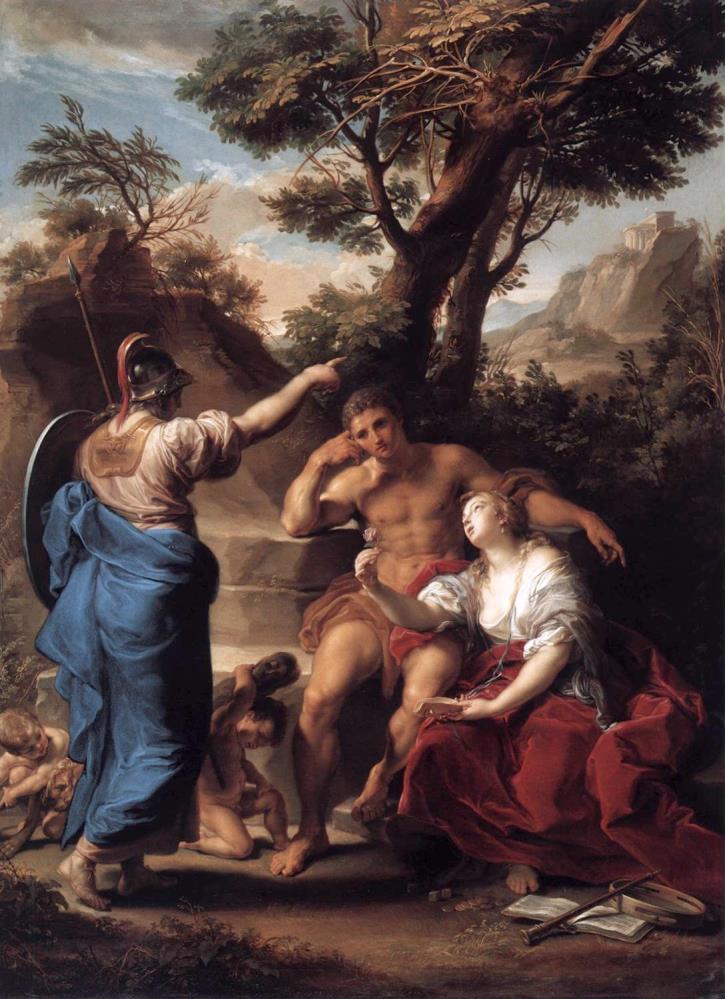 The W.B. STANFORD MEMORIAL LECTURE SERIES 2022
Dr Donncha O'Rourke
The University of Edinburgh
'Erring Willingly: Weakness of the will in Roman Elegy'
Wednesday 6 April - Friday 8 April 2022
Lecture 1: Elegy and Philosophy: akrasia from Socrates to Ovid
Wednesday 6th April, Emmet Theatre (2037), Arts Building, 7.30pm
Lecture 2: Life Choices: the poetics and politics of akrasia
Thursday 7th April, Classics Seminar Room, 6pm
Lecture 3: carmen et error: akrasia in exile
Friday 8th April, Classics Seminar Room, 6pm
Lecture 1 is a public event, and no RSVP is required.
Lectures 2 and 3 will be in person with limited numbers but will also be available online.
Please RSVP for Lectures 2 and 3 by Monday 4th April: email: ryanw1@tcd.ie
Previous Stanford lectures
2018: Dr Jenny Bryan (University of Manchester)
'A Man of Rare Knowledge': Empedocles on Wisdom, Knowledge and Understanding
2017: Dr Dr Will Wootton (King's College London)
Unfinished works: Roman art in action
2015: Myles Lavan (University of St Andrews)
Enfranchisement and Empire: Roman Citizenship from Augustus to Caracalla
2012: Dr Peter Liddel (University of Manchester)
The Consequences of Epigraphy: The Ancient Reception of Greek Inscriptions
2009: Dr Vicky Rimell (University of Rome, La Sapienza)
Enclosure and empire: the poetics of interiority in Roman literature
2008: Dr Johannes Haubold (University of Durham)
Greece and Mesopotamia: Dialogues in Literature
2006: Dr Yannis Hamilakis (University of Southampton)
The Social Life of Ruins
2005: Dr Katelijn Vandorpe (K.U. Leuven)
The Multicultural Society of Pathyris: An Egyptian Town after Alexander
2003: Dr Peter Wilson (University of Sydney)
The Sound of Greece: Music, Politics and Poetry
Published volumes in the W.B. Stanford Memorial Lecture series, Cambridge University Press
Victoria Rimell, The Closure of Space in Roman Poetics: Empire's Inward Turn, 2015
Johannes Haubold, Greece and Mesopotamia: Dialogues in Literature, 2013. This volume won the American Publishers Awards for Professional and Scholarly Excellence
Alison Sharrock, Reading Roman Comedy: Poetics and Playfulness in Plautus and Terence, 2009.
Christopher Smith, The Roman Clan: The Gens from Ancient Ideology to Modern Anthropology, 2006.
Susan Alcock. Archaeologies of the Greek Past: Landscapes, Monuments, and Memories, 2002.
Mary Margaret McCabe, Plato and his predecessors: The Dramatisation of Reason, 2000.
Peter Garnsey, Ideas of Slavery from Aristotle to Augustine, 1996.
Simon Goldhill, Foucault's Virginity: Ancient Erotic Fiction and the History of Sexuality, 1995.