CLU11100 Introduction to Greek and Roman History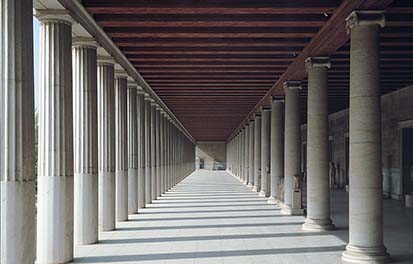 This course provides an introductory survey of the history of the Greek and Roman world, from the Greek Archaic age to the death of Augustus. The main trends and issues of this period will be explored such as colonisation, imperialism, war, the Athenian invention of democracy, the rise of Alexander, the emergence of Rome as a major imperial power.
Module Organisers:

Dr. Shane Wallace, Dr. Rebecca Usherwood

Duration:
Contact Hours:

40 lectures (2 lectures p.w.)

Weighting:
Assessment:

65% coursework (three written assignments) and 35% end-of-year written examination

Course Open To:

Classics, Ancient History and Archaeology; TJH Ancient History and Archaeology; Columbia Dual Degree; Ancient and Medieval History and Culture; Visiting (also in one-term versions)
Learning Outcomes
Upon successful completion of this module, students should be able to:
Employ basic skills in the evaluation of primary source material and secondary literature.
Outline the chronology and institutional structures of ancient Greece and Rome and major events of Greek and Roman history, and identify key locations in the Mediterranean region.
Critically assess ancient sources for the development of Archaic and Classical Greece as well as the Roman Republic.
Chart the evolution of political life and forms of government – tyranny, oligarchy, democracy, republicanism – from the eighth to the first centuries BC in both the Greek and Roman world.
Research, select and present relevant information and evidence from primary and secondary sources in the form of a structured argument.
One term visitors of this module are available to Visiting Students: